Shaun and Ness came to France to settle permanently after conducting a long love affair on a part-time basis, via numerous holidays over the years! Both come from military backgrounds – Shaun is ex-Regular Army and Ness is ex-Royal Navy. Ness was also a detective constable with Avon & Somerset Constabulary prior to moving to Bordeaux.
Shaun is a Yorkshireman by profession, whilst Ness hails from Farnham in Surrey. She lets people decide for themselves who is the more refined! Now they are over in France, they are busy working on two exciting business ventures. Be Awesome is all about Emotional and Physical Wellbeing, whilst Solvi is a Business Improvement Consultancy. Both are squarly aimed at the large expat community in the SW of France.
When not working hard on their respective businesses, they enjoy the sights and sounds of Bordeaux and spending time out walking with their two rescue dogs – Fern and Floyd.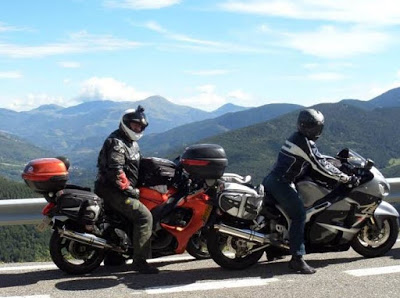 Where are you originally from?
Ness is from Farnham in Surrey and Shaun is from Hull in Yorkshire. We met in Somerset where we were both living at the time. Shaun had not long left the Army and Ness was still serving in the Royal Navy at the time.
Where are you living at the moment?
We are currently renting an apartment in Capyron Village – just north of Merignac Centre in Bordeaux.
How long have you lived in the region?
Since October 2014
Why did you move to France and why did you choose Bordeaux?
We would come on holiday to France every year, on motorcycle touring holidays. It is probably true to say that we have seen more of France than many French people ever have. We always said we would eventually move to France (when we won the lottery) and every time we came across we would see yet another region and city and decide that was it – our place in France. We visited Bordeaux in October 2013 whilst returning from Spain and fell in love with the city over a two day break. The rest is history as they say. We went back, plotted and planned, and eventually moved here a year later.
What do you wish you knew before moving here?
Just how frustrating and irritating it can be to try and get things done the 'French' way. It took us forever to open a bank account and we only managed to do so after losing faith and patience with one bank, and jumping through any number of hoops with another. That set the tone for many of our forays into French Administration, although the one bright spot was getting our first Carte Grise – which went really very smoothly despite our lack of French. That would be the other thing, realising that you don't learn the language just by sitting in your apartment and watching French daytime TV. We both wish we had done more to learn French before we moved here – it is still our biggest challenge I think.

Did you find it easy finding accommodation when you first moved here?
NO!! Our first visits to the Immobiliers was so disheartening that we nearly gave it all up there and then. Only the intervention of a brilliant company called Please Help France saved the day for us. We are still hugely grateful for the professional advice and guidance we were given and the very concrete assistance we got from them.
What do you do for a living?
Back in the UK Shaun was self-employed and worked as a Business Consultant for a number of different consultancies in the UK. Ness was a detective constable with the Avon and Somerset Constabulary. Over here we have set up a small business called Be Awesome – specialising in providing Emotional and Physical Wellbeing. Here, Ness is a Personal Fitness Trainer and Nutritional Adviser, Shaun is a Life Coach and Personal Development Specialist.
Was it easy finding work?
Much harder than we had thought. We are targeting the Expat communities in the SW as our main audience – principally because neither of us has the language skills to cross over to a French audience. We have found the expat communities difficult to pin down and to market to efficiently and effectively.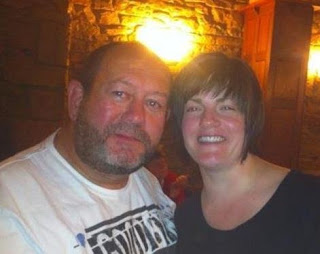 Has it been easy meeting people?
Yes. Partly because we enjoy life and so we have met most of the expat owners of bars and clubs in the area already! LOL Also there are some great community groups out there in the area that are focused on improving the quality of life for expats. We have also found expats generally to be an open and optimistic bunch of people who readily accept newbies and who are willing to extend the hand of friendship to all. We have also met some great French people. Anyone who thinks the stereotype of a French person is snooty, stuck up, and unfriendly has read too many books about Parisian waiters! The Bordelaise we have met have been welcoming and friendly We just wish they wouldn't take our poor French as an excuse to practice their (usually very good) English skills on us.
Did you already know French?
No. We bought a copy of the standard Rosetta Stone course back in January 2014. Neither of us really used it to get the most from it. We have both attended a four week course at the Alliance Francais – brilliant but expensive and even after some 80 hours of learning, we are still very basic in our language skills.
How do you find the cost of living/lifestyle in Bordeaux?
I'm surprised at the cost of groceries and wine (in Bordeaux I know!). It seems more expensive in Bordeaux than in other towns and cities we have stayed in before. Although reading expat blogs, etc., it seems the cost of living all over France has rising quite alarmingly in the last couple of years. Lifestyle is brilliant although eating out regularly can also make a hole in your pockets very quickly. So much to do in Bordeaux though, and then there is the fantastic countryside just outside the city limits. We still can't get over the fact that we drive through vineyards on our way into the city centre. Fantastic.

What's the best thing to do in Bordeaux on a summers day?
Walking through the city. Strolling along the riverside. Enjoying a glass of something cold on one of the many terraces. Getting in the car and driving out rather randomly, stopping at all manner of interesting places that we would never have seen otherwise.
We have also been to the coast, to cap Ferret and one or two other places; superb, although whether we will go in the high season remains to be seen. One of our favourite memories so far is walking the dog along the beach at Le Grand Crohot on Christmas Day, dressed in shorts and T-Shirts. Magic moment.
What's the best thing to do in Bordeaux on a rainy day?
Much as above, with the added benefit of frequent stops to drink coffee and get warm and dry.
We haven't really hit the museums and other places of culture, but they are on our radar.
What are the positives of living here?
Weather, wine, people, just the chance to live in a laid-back and beautiful city in one of the most picturesque parts of France.
What are the negatives of living here?
Not having a ferry that goes between Bordeaux and the UK. The ferry companies are missing out there and I can't understand why there isn't one.
Also it is expensive to live here, and the seemingly never-ending means by which the French authorities part you from your cash can be disconcerting.
Are you involved with any groups / associations / teams, etc.?
We have just joined the Bordeaux British Club. Ness is joining the Bordeaux Women's Club, and we are going to go along to one or two of the forthcoming events from the International Club of Bordeaux. In addition, we are staunch supporters of the local rugby team – Union Bordeaux Begles, and have also been along to watch a few games of Les Burdis' – Bordeaux Merignac Volleyball Team – primarily because two of their professional players were on the same French course as we were earlier in the year and so we became friends with them.
Do you have a business / website / blog?
We can be found on Facebook as Be Awesome – Mind & Body. Our website is at www.beawesomemb.com So come and visit us and see what it is that we actually do.
Any closing comments
Hopefully we are here to stay. Ness is busy arranging the first of her group fitness sessions and also looking at taking on her first Personal Training client. I intend to run a couple of short courses in July – please check the website for content and dates / timings, etc. We would love you all to support us as being successful in business is the key to us staying and enjoying the fantastic community and city of Bordeaux. We feel we are already Bordelaises, we now want to put down our roots and live our lives to the full in what has to be one of the nicest places in France.
Our journey to where we are now has been fraught at times, and we have had to rely upon each other in ways we had not previously needed. Being two against the world (or at least French officialdom) can become a mindset and it quickly takes away the pleasures to be found from being here in Bordeaux.
Setting up and running a business isn't easy. You need energy, confidence, passion, and a certain bloody-mindedness. Not for the faint-hearted.
Wish we knew more of the language – one thing we should have done more about a long time before we arrived here. Speaking the language is so critical and such an essential skill set.