Last September, Rindell, Heather Ancliffe and Emil Karimov met in Jardin Public to pick a proverb from a hat, launching a cross-genre/cross-cultural artistic game of telephone into motion. The proverb was used as an initial inspiration for the first artist who created something and passed the work along. Six months later, ten artists will have created a piece, seeing only the work of the artist before them. The work will culminate in a live performance at Les Vivres de l'Art, on April 29th at 9:00pm.
The line-up includes a writer/actor, flamenco dancer, DJ, illustrator, songwriter, costume designer, theater company, filmmaker, painter and a mixologist. Rindell along with Ancliffe and Karimov have been filming the handoffs and the documentary will be screened throughout the "Vivre de l'Art Avec 5 Sens" festival from April 29-May 1. Including the documentary team, 9 different nationalities and 11 different art forms are represented.
"When I saw Electric Pear Productions do 'Synesthesia,' I was blown away. You're dropped into the middle of the artistic process and it's impossible not to engage. You find yourself looking for meaning, finding ideas, evaluating what's being expressed, thinking how you would have done it differently and having a vested amount of interest in what comes next. And there's something for everyone. If flamenco dancing isn't your thing, maybe you'll enjoy the tech/world DJ, if not, there's a short film in English and if nothing else, there's a drink at the end (Timothé Seguin-Medrinal from
Frida
, is creating a cocktail to close the show with a toast, when the original proverb is revealed.)"
In addition to bringing different disciplines together, the project is a rich mix of cultures. There are six French, three Canadians, an American, Estonian, Azerbaijani, an Irishman, and an Englishman involved and of the French, one is born of Welsh parents and another is half-German.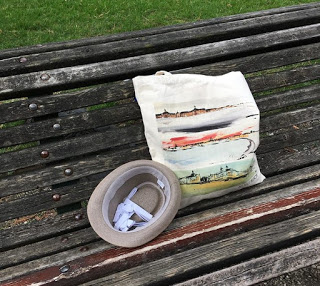 The beginning – a hatful of proverbs in Jardin Public, September, 2017.
"I started meeting a lot of artists in Bordeaux, thanks a lot to Bordeaux Expat Blogspot. Fred Cavender was making a different short film in English every month, so I went to one of his screenings and meet
Deborah Dawson
, a flamenco dancer, and that's when the idea came to me. And then I started meeting French artists who were amazingly receptive to the idea, so I reached out to Ashlin Halfnight, from
Electric Pear Productions
, got his blessing and just started. This idea's been done in New York and Los Angeles, but this will be its European premiere."
Other artists in the line-up include: DJ, Jowen , illustrator Ita Duclair, songwriter I Am Stamgram, costume designer Helina Raak, theater company Collectif OS'O, filmmaker Fred Cavender, and painter Kelly Allison.
"All of the artists have only seen the work before them, so I'm looking forward watching them discover what happened before and after their piece, along with the audience."
Mathieu Ehrhard, Roxanne Brumachon and Bess Davies of Collectif OS'O in March.
Deborah Dawson performing in front of Le Grand Theatre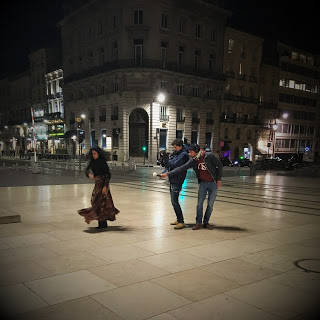 Deborah Dawson in front of Grand Théâtre in November, 2017.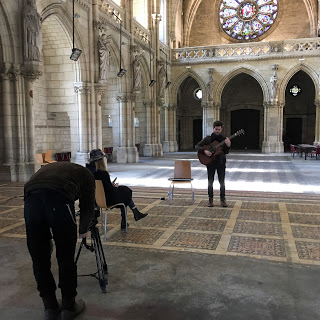 I Am Stamgram playing song for costume designer, Helina Rääk, at La Chapelle, Crous de Bordeaux in January.
costume designer Helina Raak watching I AM STAMGRAM perform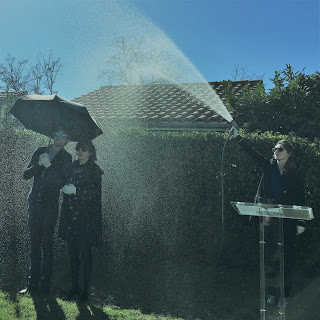 Roxanne Brumachon, Mathieu Ehrhard and Bess Davies of Collectif OS'O
Le Projet Téléphone will be performed as part of "Vivre de l'Art Avec 5 Sens" on Sunday, April 29th at 9pm, admission is free on a limited first-come basis, arrive early to guarantee admission.
Where: Les Vivres de l'Art, 2 rue Achard 33300 BORDEAUX