For all you Jazz lovers out there, you'll be happy to know that the 1st edition of the Jazz 360 Music Festival will be held in Cénac this long weekend.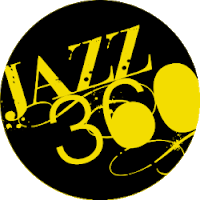 The Jazz360 festival offers a 360° panoramic view of the jazz scene in Aquitaine, from Jazz funk, Jazz guitar, Jazz vocal, Big Band and Swing…
Jazz360 was brought about through the passion from volunteers, officials and members of the associations in Cénac who wanted to create a jazz festival in a rural environment in Cénac, 10km from Bordeaux.
For this first edition, Sylvain Luc, talented Jazz Guitarist, was chosen to be heading the festival. Other performances include, Fada, Lo Jay and Serge Moulinier Quartet, MovieJazzProject and Innvivo will ensure head bopping music the remainder of the festival, supplemented by the Conservatory of Bordeaux's Big Band paying a homage to Charlie Mingus.
The Jazz360 Festival is held in Cénac and Quinsac, two communes located to the south-west of Bordeaux and will be held over the long weekend from the 12th until the 16th May.
Where: Cénac and Quinsac
When: 12th – 16th May 2010
Cost: Some concerts are free, others range from €10 – €15