In Gironde we don't usually get to experience Christmas in the snow. However, we do get to partake in a variety of gastronomic experiences.
Here is my breakdown from many years of first hand Christmas experience with 'ze French'.
When spending the holiday period in the region, it's always important to remember that eating is serious businesses. It's not just about how much you can eat but it's also about the lead up. Personally, we started talking about what we were going to eat about 3 weeks before the big day.  So here is my breakdown of a typical Christmas as seen from 'ma famille girondins'.
PLAN & PURCHASE
We always plan what we're going to eat. I don't know if it's because we're worried that the store may run out of what we want, or if it's a way to start salivating in advance. In any case, we always make sure that we know what we want. The breakdown of the meal always stays the same: apéro, entrée, main, desert, cheese, café.
This formula can never change, even if you know that you are not hungry.
Make sure you buy the good stuff and buy lots of it.
L'APÉRO
The French aperitif or apéro is a common affair in France. To break it down, it's basically a chance to have pre-dinner booze with peanuts. It's so ingrained in the way we socialise, it would be strange not to have it.
My second Christmas in France was a bonding experience with my father in-law. He made sure I felt part of the family by making sure my glass was never empty.  We had offered him a bottle of scotch whiskey for Christmas and he insisted in showing me his roots from 'Les Landes' by pouring 4 fingers at a time.
Ingredients:
Assorted Nibbles
Scotch Whiskey + Soda
Ricard + Water (on option)
1st Intermission
A brief intake of Fresh air is always welcomed after first round.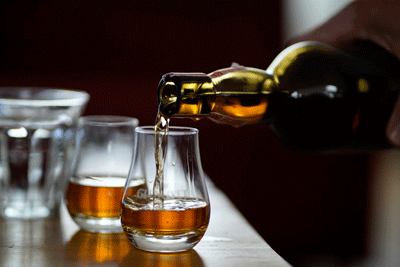 ENTRÉE
Most families will want to mix things up with some seafood, and living so close to the bassin d'Arcachon it makes sense to pick up a platter of the region's world famous Oysters. Arcachon and the surroundings have a history of Oyster farming going back to the Gallo-Roman era.
Just be sure that everyone in your entourage is able to eat them. Out of four people, only my father in-law and I could eat them due to our partners allergies.
Ingredients:
12 oysters each + bread
Bottle of Lillet White
2nd Intermission
A walk around the garden is recommended.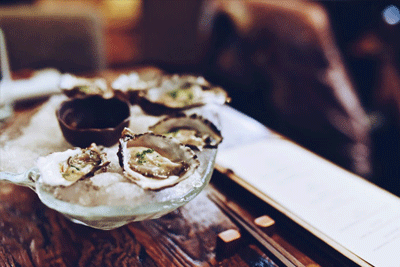 MAIN COURSE
When living in the region, it's hard not to notice the importance of Duck. From the thigh to the liver (and everything in between), Duck is served regularly on the plates in the greater South West France. The fabrication of foie gras in the region dates back to the sixteenth century. This practice is still ongoing, with the production widely spread across Aquitaine, Midi-Pyrénées, the department of Corrèze.
Depending on your families views, you may want to steer away from debating whether or not force-feeding of ducks is ethical or not. I just know that in my adopted family, this is is rarely brought up.
In this round, we sturdy up ourselves to devour plates of Confit de Canard, Foie gras poêlé aux pommes and potatoes and green beans. All the while, a bottle of red is produced, uncorked and served after breathing.
NOTE: Under no circumstances is it OK to forget the bread. On my wedding day, our relatives forgot to pick up the bread. They then drove 1hr to pick it up. Bread, is important stuff!
Ingredients:
Confit Canard
Foie gras poêlé aux pommes 
Green beans and potatoes
Bread
Bottle of Chateau Vieux Fortin (Saint Emilion)
3rd Intermission
Go hang out with the chickens up the back paddock. Deep breathing, once again.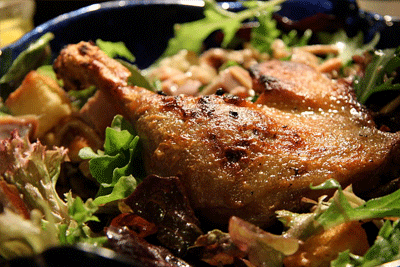 CHEESE
If you haven't filled up enough already. There is always the chance to keep stuffing your pie hole with a selection of cheeses. Even if you are ready to be rolled away from the table, you'll probably be served with bite size wedges of Camembert de Normandie, or an Abondance from the Haute-Savoie.
NOTE: My better half just told me that I was not nearly French enough, as I had totally forgotten to put a section about Cheese in this article.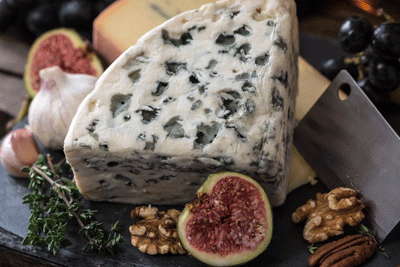 Ingredients:
Selection of Cheeses
Bread
DESERT
This is usually when I can escape without having to eat anything. Good excuses are: Don't have a sweet tooth or that's not your favourite desert. It is recommended to stick with coffee and retire into a comfy chair in the corner of the room.
However, if you are able to eat desert you'll most likely have an assortment of Macarons, Canelés or Tarte au Pommes (apple).
Depending on how you're holding up, you'll either be offered a black coffee (milk is for the English) or a digestive may make it's way to the table (typically in the form of Cognac).
Ingredients:
Macarons
Canelés
Tarte au Pommes
Café
Bottle of Cognac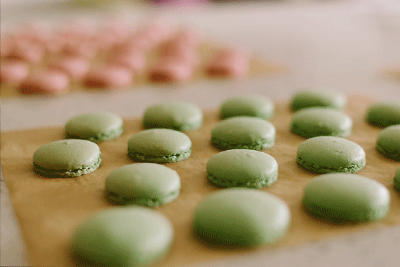 4th Intermission
This is where you will usually want to try and grab at least 20 mins shut eye. As you're a non native speaker, you will be able to tune off from the conversation and recharge the batteries. 
You'll need to rest as it's only 16h in the afternoon and the apéro for dinner starts in an hour!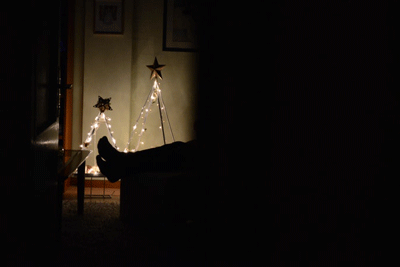 Merry Christmas everyone!
I would love to hear about how some of your typical Christmas dinners are in the South West?
Feel free to leave them in the comments below!