Those of you that have been living in Bordeaux for a few years will most deffinately have graced the tiny cavern that was called 'El Inca'.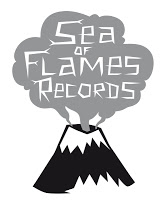 El Inca was a thriving hub of musical and social spheres, where every night of the week there would be up to three bands playing. The venue saw many years of underground sucess and was a great place for young bands to cut their teeth along with international indy acts being able to connect with a wider audience.

The booking for El Inca was handled by Milos Ares, originally born in Pérou, who lived there until he was 10 years old and then travelled to Qatar as a resident for another 10 years… and now he has made his home in Bordeaux for more than 12 years.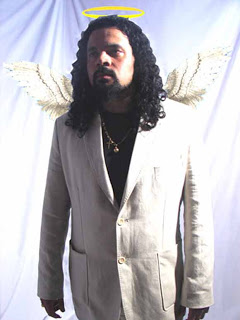 Milos started Sea of Flames Records in January 2010, with his main goal being to book and promote artists in and around the city of Bordeaux. The Sea of Flames artist register has a long list of varied and different styles, but when asked what the main problem of his work is he tells me that "there isn't enough venues, bars, restaurants or appartments to cover all the bands wanting to tour here. The gigs that are available can't be too loud (noise complaints) so for the moment i am doing a lot of indie folk music, which i am also very happy with…"

Since the El Inca days, he is now director and booking agent for the Apollo bar, which prides itself on supplying locals with a tasty blend of soul, funk and jazz music most nights of the week.

The Sea of Flames Records also has affiliations with Santosha, Bulle de Fabrique's, la pharmacie de Garde (ex el inca), Funky Burger, Azuli, le Sqar… He also mentioned that he is looking to open a new venue in Bordeaux, "as soon as I can find a proper place and as soon as I feel the Apollo can fly on it's own wings, hopefully we'll see in a year".
Milos is a man of many talents as he also plays in local bands such as, milos unplugged, Standard flower bomb, Leviathan…

If you are an international or local musician and would like to play in Bordeaux, Milos details are below.
Milos Ares
flamesofsea@gmail.com

http://www.seaofflames.org/
www.facebook.com/seaofflames

www.myspace.com/milosunplugged
www.myspace.com/standardflowerbomb