Practically everyone in France has seen the name 'Mark Brenner' on a concert listing. And then there are those in the know… a loyal following that's growing with every show.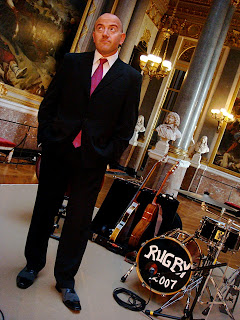 Mark Brenner was born in Norwich, England. He studied at Norwich School and Wymondham College, before turning-down an opportunity to study Drama at Exeter University. Instead, he opted for music, which resulted in lots of ups and downs with a number of bands, and included a spell as a DJ and nightclub manager.
Mark eventually left Britain (for entirely personal reasons) in a tiny two-seater Cessna light aircraft. After stopping-off at Cherbourg to buy a pack of Gaulloises ("the taste of France"), the plane finally landed at La Teste, in the south-west. That's how Mark Brenner arrived in the Bordeaux region of France. He sold the plane, grabbed his acoustic guitar and began busking in Arcachon and Cap Ferret (two popular seaside resorts). By late September 1995 he realised to his horror that the weather had become pretty much as bad as in his native Britain, and he launched what is probably one of the most unlikely of any international pop singers' careers.
Combining a wide range of influences (from pop, rock, jazz and world music), mixing his own excellent songs with a number of carefully-chosen covers, Mark has become a kind of International star within his own chosen circuit. He could have become any number of things, but thanks to his talent and charisma, watching him in action on stage with his superb band of musicians, you can tell he's picked the right vocation.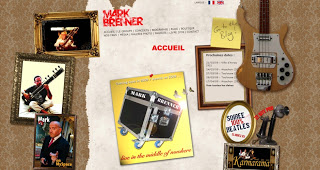 Article taken from Mark-Brenner.com