Well, if you've taken a stroll around the centre of town over the past few months it would have been hard to miss life size multi-coloured cows dottering the side walk.
The Cow Parade is an international public art exhibition that has been featured in major world cities over the past twelve years.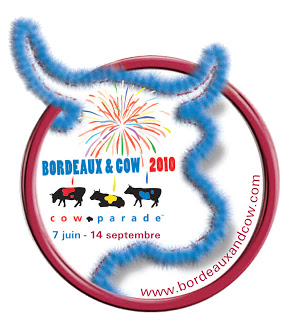 Since the 1st of April, the cows in resin of « Bordeaux & Cow 2010 » had entered their workshop in order to be customised by selected artists and prepared for the private inauguration at the Bordeaux City Hall on the 3rd of June. They have been bighting up the streets, squares and parks of the city ever since and will remain there until the 14th of September.
At the end of the public exhibition, the painted cows will be put up for auction and 50% of the total will be donated to charity.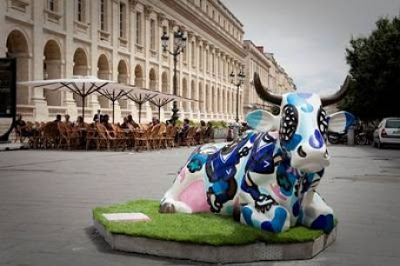 The concept of a 'Cow Parade', was born in Zurich and has had a significant impact on tourism. The parade has attracted more and more visitors, up to today roughly 100 million people have admired more than 5,000 cows from the different parades.
Designers, painters and photographers were jumping at the chance to express their art and decorate the cows keeping the in theme to represent the diversity and riches of Aquitaine.
You better get a MOO've on, before these cows are put out to pasture… (I know, but it had to be said!)
When: Until the 14th September, 2010
Where: Bordeaux Centre and around
Cost: Free!