After 28 years since his last concert in Bordeaux, Elton John will be returning for this one off appearance. The Rocket Man will be accompanied by the percussionist, Ray Cooper.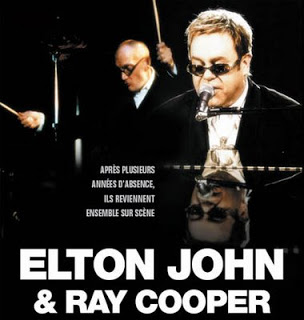 Mr Elton, being the house hold name he is, doesn't need any introduction… however here is a little back ground information on Ray Cooper.
Ray Cooper is a percussionist and multi-instrumentalist (piano, vibraphone) who has recorded and toured with some of the largest names in the music business (The Who, Pink Floyd, Rolling Stones, Sting, Eric Clapton, Paul McCartney).
These two chaps have played regularly together for more than thirty years and the audience who attended the concerts held at the Théâtre des Champs Elysées at the end of the seventies will be able to give witness how extraordinary this duet can be.
When: Friday, 1st October @ 8pm
Where: Patinoire Mériadeck, 95 Cours du Maréchal Juin, 33000 Bordeaux
Cost: €68 – €128