It's been a busy year for the John Butler Trio recently completing their most successful North American tour ever. Highlights included a capacity crowd of 8500 people at the iconic Red Rocks Amphitheatre in Colorado, a magic performance at a sold out Central Park Show in New York City as well as sold out headlining shows in Chicago, Minneapolis, Vancouver, Los Angeles, San Diego and Boston.
This goes without saying they have rocked out all over Australia, Brazil, Canada and are now ready to tear it up on their April Uprising European tour! Last time they were in town, back in 2007, they sold out their Bordeaux show and we're sure they'll do it again!

Band History:
The John Butler Trio is an eclectic roots/jam band from Australia led by guitarist and vocalist John Butler. Over ten years ago in 1998 John Butler was busking on the streets of Fremantle, West Australia. 3500 self funded cassette sales served as the foundation for becoming Australia's most successful independent artist ever.
Butler owns and operates his own record label- Jarrah Records— which has released John Butler Trio's last three studio albums and two live albums and his first self titled album. 2003's 'Sunrise Over Sea' was the first independently released album to reach number one in Australia, and, like 'Grand National', went on to enjoy multi-platinum success. Home to other artists such as The Waifs, Jarrah Records continues to pave the way for independent artists in Australia.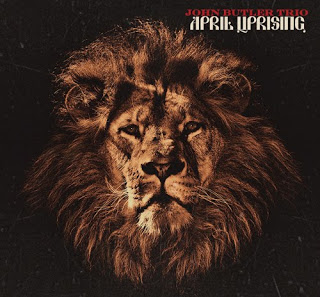 When: Thursday, 14th October, 2010 @ 7:30pm
Where: LA MEDOQUINE, 224-226 cours du Maréchal Galliéni, 33400 Talence
Cost: €30
Tickets
http://www.johnbutlertrio.com/ – (English Site)
http://www.johnbutlertrio.fr/ – (French Site)
www.myspace.com/johnbutlertrio