The Hentchmen are a top-notch Rock n' Roll combo from Detroit, Michigan. Their origin dates back to October 1992, when founding members John and Tim, bored with commercial radio, set out to play stripped down, primitive Rock n' Roll. Using the same blunt and essential instruments (organ, guitar and minimal drum kit) as their Sixties Garage/Punk heroes, the boys rebirthed a savage "hit and run" sound that would soon prove to drive the young-at-heart into a feeding frenzy.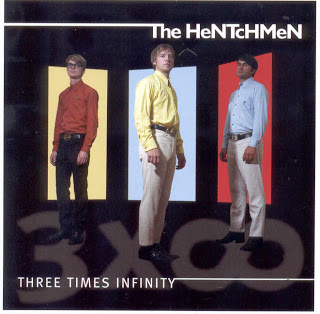 The Hentchmen divide their time between brushing up on foreign language skills and preparing a new batches of hits. They have toured Europe several times, and have criss crossed the nation.
They will be playing the Saint-Ex this Tuesday night with local outfit 'Hoodlum'.
When: Tuesday, 21st September @ 9pm
Where: Saint-Ex, 54 Cours de la Marne, 33000 Bordeaux
Cost: €8
www.myspace.com/thehentchmen
www.myspace.com/hoodlumkiller


Facebook Event