If you have ever tried to teach yourself the guitar, no doubt you will have tried your hand at covering the rock classic 'Smoke on the Water' in it's power chord goodness.
Now, all you air guitarists of Bordeaux will have your first chance since 2007 to rock out with metal pinoeers, Deep Purple, when they hit up the Patinoire Meriadeck this November.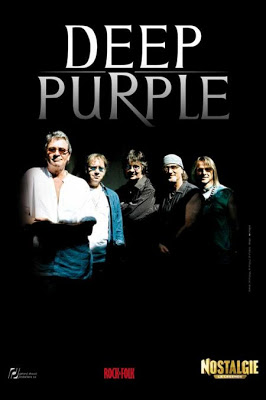 Deep Purple are an English rock band who formed in 1968. Along with Led Zeppelin and Black Sabbath, they are considered to be among the pioneers of heavy metal and modern hard rock.
When: Sunday; 7th Novemeber, 2010 @ 7pm
Where: PATINOIRE MERIADECK, 95, Cours Maréchal Juin, 33000 BORDEAUX
Cost: Standing – €45.50 ; Seating – €62
Tickets