"Swooning, that old time song where the days are long, it's this Jungle Lullaby…."
Well, who ever told you that 1930's war time Jazz & Blues was finished obviously hadn't caught a glimse of C.W. Stoneking.
C.W. Stoneking was born in the Australian outback town of Katherine. It wasn't until after he moved to Balmain in Sydney aged 11 that Stoneking began learning guitar, and by 13 was in his first band.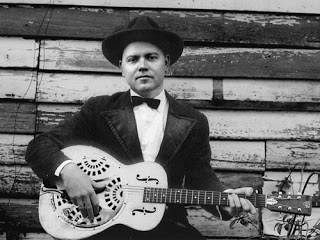 At Balmain High School, Stoneking found tapes of blues artists Blind Willie McTell and Memphis Minnie, and his love of the blues began to grown.
He draws influence from pre-war blues, jazz, 1920s calypso, folklore, and personal experience to produce his original songs. Accompanied with his trusty National Resophonic guitar and tenor banjo, or with his brass band, the 'Primitive Horn Orchestra' Stoneking's songs range in style from lonesome field holler blues, to hokum blues duets, to full blown jungle epics.
When: Tuesday, 15th February 2011
Where: Krakatoa, 3 Avenue Victor Hugo, Bordeaux
Cost: TBA