Hypnotic Show
22/03/2011

Gospel for 100 voices
25/03/2011
This Saturday is the second game against Dax and Bordeaux of the season in the regional championship. The first meeting, went the right way for the Girondins with the Bordeaux Lions taking down the lads of the Landes with a of score 13 to 8.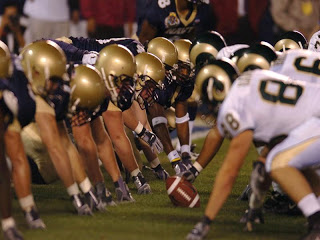 To read a previous blog about American Football in Bordeaux, click here.
When: 26 March 2011 @ 19h00
Where: Stade Charles Martin, Rue Charles Martin, 33300 Bordeaux
Cost: Free!