Back in May 1998, a group of one hundred vocalists from ten of the best choirs in Europe gathered together to celebrate the 150 year anniversary of the abolition of slavery. This turned out to be an excellent initiative as the 100 voices have been working in perfect harmony ever since!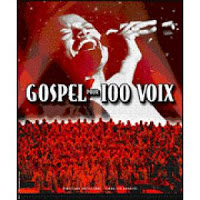 Coming from the USA, Africa and the Antilles, this vocal ensemble has taken France and Europe by storm, as always under the guidance of choir-master Linda Lee Hopkins (who has worked with Prince, Ray Charles, Al' Jarreau, and many other stars).
Prepare for a unique evening to remember!
When: Friday, 1st April @ 8:30pm
Where: Patinoire Mériadeck, cours du Maréchal-Juin, 33000, Bordeaux
Cost: €45.00 – Get tickets here.