The Asian Dub Foundation have been kicking around for some time now (18 years to be exact) and in support of their February release 'A History of Now' they are hitting up Bordeaux for nice nice mash up.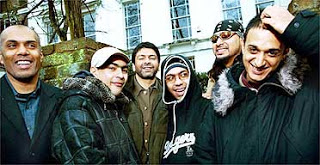 Their website describes their sounds as being ".. a combination of hard ragga-jungle rhythms, indo-dub basslines, searing sitar- inspired guitars and 'traditional' sounds gleaned from their parents' record collections, shot through with fast-chat conscious lyrics". Something for the whole family really…
Their history evolved from summer workshops designed to teach South Asian children in London the essentials of music technology. Basically they are a group that arose from a community rap organisation and strongly present a vocal stand against racism and are heavily involved with many types of activism.
French folk out there maybe more familiar with their work where they played a live rescore to the film La Haine from 2001 until 2006.
Anyhoo, they'll be touring around Europe from March until July… get along for some chunk.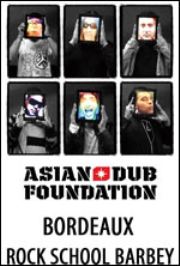 When: Tuesday 5th April, 2011 @ 8pm
Where: Rock School Barbey, 18, cours Barbey, 33000 BORDEAUX
Cost: €23.80 – Get your tickets here!