For those of you enjoy your music strong, loud with a smattering of growling, it's sure that you know 'Children of Bodom'.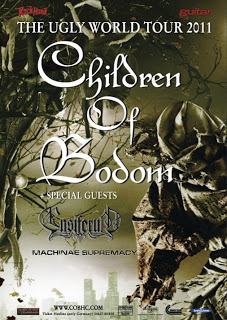 Children of Bodom are a Finnish heavy metal band from Espoo. Formed in 1993, in total they have released seven studio albums, two live albums, two EPs, and one DVD.
When: Tuesday 3rd May @ 7pm
Where: LE KRAKATOA, 3 Avenue Victor Hugo, 33700 MERIGNAC
Cost: €25.00 – Get tickets here!