Fête de la Musique 2012
18/06/2012

An evening with Herbie Hancock
28/06/2012
Of course there is going to be a huge selection of excellent acts to catch on Thursday night for the Fête de la Musique, but none so steeped in history as the Screaming Tribesmen!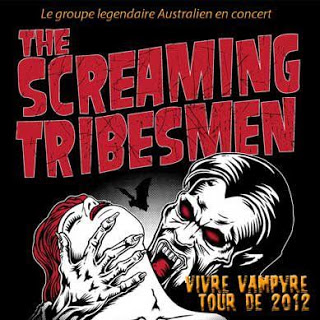 The Screaming Tribesmen were one of the most enduring and powerfully melodic bands to emerge from the rich Australian underground rock scene of the 1980s. The Screaming Tribesmen had the happy knack of being able to marry power and melody, sprinkling a set of strong originals with lesser-known covers.
After calling it a day back in 1993, interest in the band remained strong down the years with retrospective and collections being released. Having recently recently reformed, they are new set for a new tour throughout Europe!

When: Thursday 21st July, 2012 @ 9pm
Where: Parc des sports Saint-Michel, 33000 BORDEAUX
Cost: Free!