The Screaming Tribesmen in Bordeaux!
20/06/2012

The Jon Spencer Blues Explosion
04/07/2012
Jazz legend Herbi Hancock will be rolling into Bordeaux to play a gig in the garden of the Hotel de Ville this coming Monday.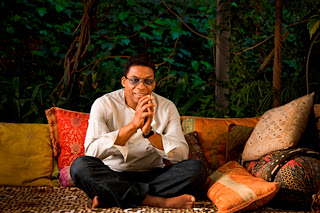 This concert coincides with the Jazz & Wine Festival which since its inception in 2006, has put on more than 40 jazz concerts in the most prestigious wineries in the Bordeaux region.
Herbie Hancock is a true icon of modern music. Throughout his explorations, he has transcended limitations and genres while still maintaining his unique, unmistakable voice. Herbie's success at expanding the possibilities of musical thought has placed him in the annals of this century's visionaries. With an illustrious career spanning five decades, he continues to amaze audiences and never ceases to expand the public's vision of what music, particularly jazz, is all about today.
Bordeaux will be his second stop on his Euro tour which spans around 11 dates dotted over the cointentant.
When: Monday, 2nd July 2012 @ 7pm
Where: JARDINS DE LA MAIRIE DE BORDEAUX, 33000 BORDEAUX
Cost: €37.00