A British Girl's take on being an Expat in Bordeaux.
by Jill Hanby
It is only now, two and a half years after moving to Bordeaux, that I feel in a position to write about it… and tell other people about how good it can be! So, hello and *a big wave* from me, a BritGirl living in Bordeaux.
Two and a half years ago it seemed that moving to France would be an adventure, something crazy to do whilst all my friends were getting married and having babies. My boyfriend and I decided to move to 'la belle France', giving up a good job, a home and moving away from all our friends and family!
The reason for the move was to help progress my boyfriend's career, a common reason I am sure for moving house and possibly even moving country. I never thought that I was one of those women who would give up her job, career, life and friends for a man but I did it! In actual fact, I have learnt a lot and definitely I've become tougher from the experience!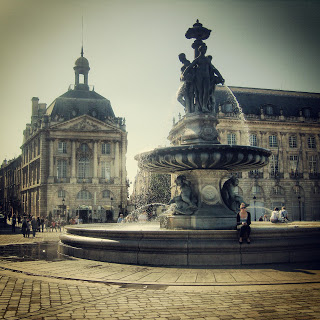 I mean there are so many questions when you move house but there are even more when you move country and perhaps don't "parlez français"…
How do you rent a flat here? Who or what is a 'garant'?
What happens about council tax? Does it even exist? Do we need a TV licence

This is all easily explained through the local government and happens annually. Happily, we found out that if you are not living in accommodation on the 1st January you do not need to pay for your local tax d'habitation for that year!)

How do you get the internet installed?

This we found could be difficult when you actually needed the internet to find the provider. This is a bit of a chicken and egg situation! (For anyone reading this in an internet café or on their iphone I can recommend visiting an SFR shop. When we were looking they were very helpful – even with our poor French – and the package for the TV, phone and internet was reasonable, competitive and reliable).
However, despite of all of these questions and the 'how do we do it' aspect, we got through it!
In retrospect, we have managed quite well on the administrative side. Completing French documentation, although a slow and somewhat laborious process, is not all that different from administrative forms my own country. It's just a matter of perseverance and realising that as long as you are trying and attempting to do the right thing, then that is what matters!
Luckily, we (and I assume you too dear reader) moved to Bordeaux, which let's be honest is a gorgeous city. It is full of beautiful buildings and amazing local countryside and I am always happy to see field after field of vines growing.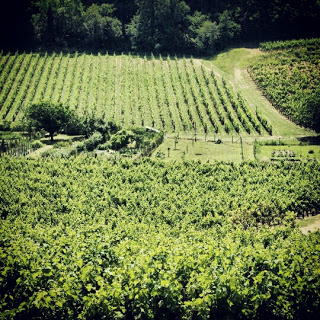 St Emilion Vineyards (Bloggers own photo)
Bordeaux is also a skip and a jump to the Atlantic Ocean with some amazing spots like Arcachon, La Porge and personal favourite of mine, the Pays Basque.
Of course, I can't write about Bordeaux without mentioning the food and drink. Now of course, this is an important topic across France, bien sur, but I am sure Bordeaux far exceeds many other towns in terms of the endless supply of magret de canard or a glass of chateau-something-posh.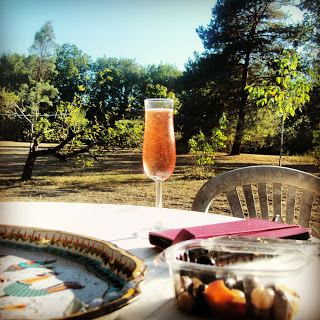 So, in my first entry on this expat blog, my first and most important piece of advice to you is don't worry!
It will all come together and it will all become clear (although possibly in a fairly French way). If you ask a question, don't always expect a welcoming response but I am sure you will nearly always get an answer. Never think that you really are in the middle of France on your own because that is most definitely not true. There is always someone else who has just arrived, understands the hassle of moving house/location and more importantly there is always a bar open for a glass of wine or demi pression!
If you would like to contact Jill for more information, please click here or check out her blog!