There aren't too many artists making soul music today who had a release in 1969, back when R&B was first beginning to give the drummer some.
Lee Fields, however, is one such artist,or maybe he's better labeled a phenomenon.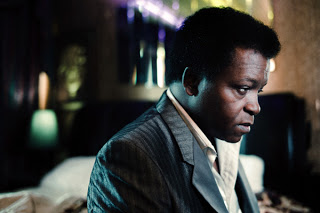 Since the late sixties, the North Carolina native has amassed a prolific catalog of albums and has toured and played with such legends as Kool and the Gang, Sammy Gordon and the Hip-Huggers, O.V Wright, Darrell Banks, and Little Royal.
With a career spanning 43 years, releases on twelve different record labels, and having toured the world over with his raucous-yet-tender voice, it's mind-blowing that the music he's making today with Brooklyn's own Truth & Soul Records is the best of his career.
With a catalogue that ranges from James Brown-style funk to lo-fi blues to contemporary Southern soul to collaborations with French house DJ/producer Martin Solveig, Lee Fields has done it all. Today, with The Expressions, Truth & Soul's house band, Lee Fields continues to evolve, enmeshed into the group's sweeping, string-laden, cinematic soul sound.
Their first full-length together, My World, released in June 2009 on Truth & Soul, was called "one smoking mother of an old-sound soul record" and a "throwback done right" by Pitchfork.
And now for your soul sizzling entertainment, you can catch Lee Fields and the Expressions playing in our very own city of Bordeaux.
WHEN: Saturday, 3rd November 2012 @ 8:30pm
WHERE: Le Rocher de Palmer, 1 Rue Aristide Briand, 33150 Cenon (Tram A – Stop: la butiniere)
COST: €19.80
You can grab your tickets here.