Lorraine first came to France back in 1989 when she was sent to Rouen for a year by her employer Barclays Bank. Basically, she hated working in the bank, loved France so left Barclays and stayed in France. She moved to Brest in Brittany, working on Brittany Ferries as a hostess for 4 years. She went back to the UK for a short while to study, then went out to Malaysia (Borneo – Kota Kinabalu) for 2 years to teach English before coming back to France (my partner at the time was French).
Where are you originally from?
Colwyn Bay in North Wales, though my dad was in the RAF so we travelled around a lot before we actulally settled there (when I was 11).
Where are you living at the moment?
I live in Mérignac Beutre, out by the airport.
How long have you lived in the region?
I arrived here in April 1999.
Why did you move to France and why did you choose Bordeaux?
When I came back from working in Malaysia, I got a one­year contract teaching English in a company and had the choice of Paris or Bordeaux. I chose Bordeaux as I wanted to move further south but my plan was to go to New Zealand when my contract was up. I met my husband, my contract was changed to a CDI, had 3 children… and I'm still here!
What do you wish you knew before moving here?
How difficult it would be to get a flat – being a foreigner, with a one­year contract, I had no­one to give the written guarantee that landlords demand on top of 3 months advance rent! So nobody would rent me a flat! Fortunately I found a sympathetic landlady who trusted me. And I also had friends here who put me up whilst I looked.
What do you do for a living?
I was an English teacher for a long time but when I got made redundant from my company job in 2003, I found myself running around between different teaching jobs with no guarantee of hours so I changed completely, setting up as an autoentrepreneur to do mobile massage therapy.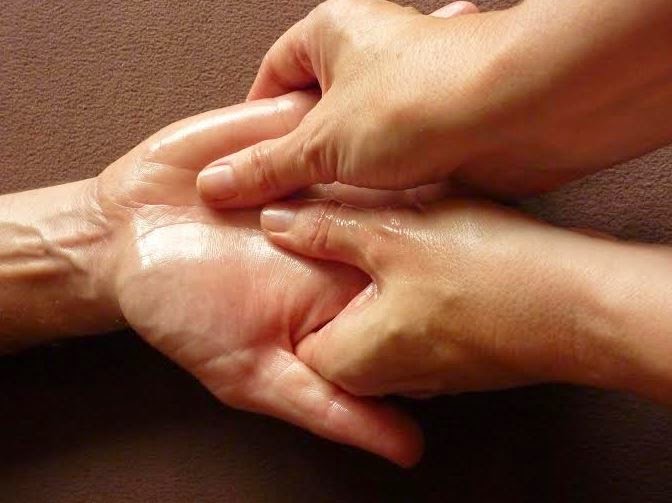 Was it easy finding work?
It's easy finding English teaching hours, but not finding a full­time contract – well nigh impossible, so it means a certain amount of instabililty, especially if you're single. Setting up as an autoentrepreneur is not particularly difficult BUT the status has changed since it first started up and the government keeps changing the goalposts, so you've really got to keep on top of changes in legislation. For anyone who's an autoentrepreneur, I'd recommend the French website which keeps you up­to­date on all the changes that might affect you and gives loads of (free) ideas on how to promote your business etc. www.planete-auto-entrepreneur.com
Has it been easy meeting people?
When I first arrived in Bordeaux I joined a (French) club for newcomers called
Bordeaux Accueille
(
www.bordeaux-accueille.com
)­ it's a network that exists in many towns in France, I'd already come across it in Brest. So I met lots of people through that, and indirectly…my husband (who's French). And when I had children, I met, and became friends with, lots of other mothers through doing the school run and joining in the local « centre social » ­ I'd recommend that to get to know local people – mine has gym classes, guitar lessons, theatre, dance, hip­hop and organises regular social events. Every district has one. There's also a good social club called
OVS (for On Va Sortir)
which is a free online network where members organise social outings on a regular basis ­ it's another good way of meeting locals (
http://bordeaux.onvasortir.com
).
Did you already know French?
Yes, I took French and Pure Maths at university (wierd combination I know) and I worked in France in French companies, so there was never anyone to speak English to – that's great for improving your fluency.
How do you find the cost of living/lifestyle in Bordeaux?
The cost of housing and renting flats has soared since I first arrived so anyone coming in now must find it pretty expensive for accommodation. Meals out are still good value, but I don't think shopping wise, things are any cheaper than in the UK. Bordeaux is a great place for eating out, especially in summer with all the « terraces ».
What's the best thing to do in Bordeaux on a summer day?
I would go out to the lakes around the Bassin with hubby and our 3 kids – I'm not a city person.
What's the best thing to do in Bordeaux on a rainy day?
I don't think Bordeaux (and France in general) is good for rainy days ­ if you've got kids, in particular. I just stay at home and do some activities with my children.
What are the positives of living here?
I love what the French call the « arrière saison » here – Spring starts earlier and it can stay mild and summery even up until November. And we're not too far from the Basque country which I love – it reminds me of Wales.
What are the negatives of living here?
It rains a lot – it's the Atlantic coast! And although my husband thinks we're close to the sea, I think it's a long way, especially when you get stuck in the inevitable summer traffic jams! But I was brought up in a house that was a stone's throw from the beach, so I guess I'm being difficult!
Are you involved with any groups / associations / teams, etc?
I work with Cancer Support France, a volunteer­run association that provides support in English for cancer patients and their carers in the Gironde.
www.cancersupportfrance.org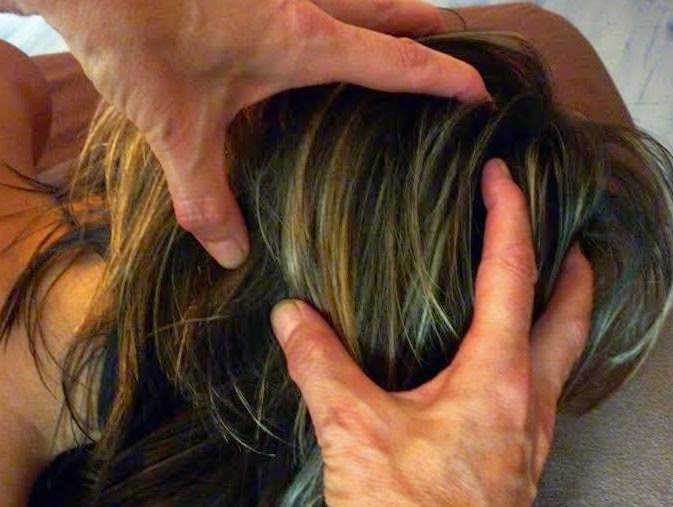 Do you have a business / website / blog?
My business is called Just Massage, it provides a home massage service around Mérignac, Pessac and the surrounding area. I have a blog/website ­ there's a Facebook link on the blog, monthly massage offers (one coming up soon for French Mother's Day on May 31st) and lots of homemade beauty recipes I share, among other things.
https://justmassage33.wordpress.com
Any closing comments?
Bordeaux has changed a lot since I first moved here – all the new developments along the river, the cleaning up of the façades (they used to be all black with pollution), the miroir d'eau, the tram. It's a lovely city to visit and to live in, though I don't go in very often, shame on me!