Janice Brooks, 'Les Bonnes Causes de Céline' and Arnaud Faugas
22/08/2015

Bordeaux Let It Beer 2015 – an exclusive interview with the Artibrassage87 brewery
01/09/2015
"Beer, so much more than just a breakfast drink…"
Ladies and Gentleman, the event of a lifetime is finally upon us. Unprecedented in the history of Bordeaux, the time has come for the alemighty brewski to take centre stage.
No it's not a hoptical illusion… the brewphoria is already starting to foam… it is our distinguished honour to announce the first ever, 2015 Bordeaux Let It Beer festival, aka the BLIB..!!!
Beer/food – Beer/Cheese pairing demos

Special tasting events for a wide spectrum of beers from the Grand Sud Ouest and elsewhere

Head to head tasting crossovers – Wine vs Beer, Beer vs Whisky

The chance to meet local brewers

Guest brewer tap takeovers

And special surprise offers…!!!
The Beer Shops/Bars
The Lucifer
– La Débauche will be on tap there all weekend, with a chance to meet the brewers. There will also be a closing party on Saturday (3rd Oct) night with a 15 tap brewer takeover including – La Corrézienne, La Débauche, Artibrassage87, BAM and others… A monster tasting session not to be missed!

The Black Sheep
– they will host Corrézienne with 5 separate taps on Friday 2nd October…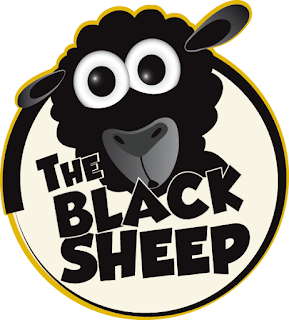 The Local Restaurants
A word from the brewers…
The BAM:
"We are delighted to be taking part in the 2015 BLIB. It will be a great opportunity to meet all the local beer enthusiasts as well as all our fellow brewers.
The fact that we are attending demonstrates out commitment to and investment in the Aquitaine brewing network. As for the competition posed by our counterparts in Paris, we're not in the least bit worried. It has been shown time and again that local brewers based in rural France or in small/medium size towns have a strong reputation and are highly appreciated by the Paris beer market as well as other cities in France".
Artibrassage87:To have a beer festival in Bordeaux, a place synonymous around the world with wine, is nothing short of wonderful. I am excited and very proud to be a small part of the developing beer scene here. I think it's an exciting time in France right now and I see local craft brewing continuing to grow and develop. We have a new generation of open minded brewers, keen to push boundaries and work with ingredients from around the world to create good, tasty and aromatic beers.

See you at the BLIB..!!!