BAZ'ART BORDEAUX
Who are we and why are we doing this?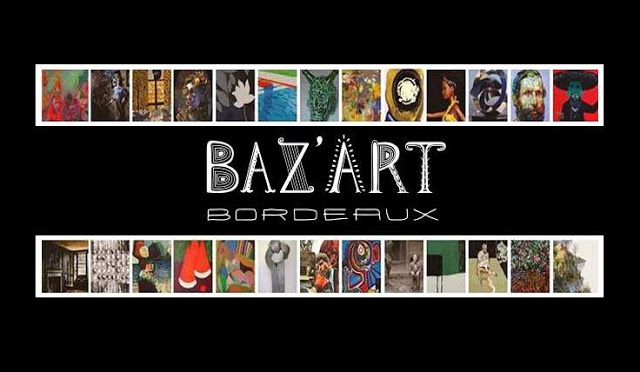 Anna Ducos, art in-process
Painter, illustrator, and graphic designer, Anna Ducos runs the association "La Pepiniere des Arts", which teaches art to children and adults in Bordeaux, with her colleague, fellow artist and organizer for the event, Anne Piesen.
Baz'art Bordeaux is a project that Anna has had stirring in her head since returning to France in 2006, after leaving her hometown of Vancouver, BC. The idea stems from what was already a very popular event in Vancouver called the "Cheaper Show". The principle idea of this show was to get artists exposed, who had been otherwise struggling to get seen and into galleries.
"Vancouver is a big city in Canada, with a very large art community and therefore a great deal of competition," says Anna
As an artist herself, she can relate to the struggles of artists trying to stand out today in a sea of talent. The Vancouver project started small but was a success, and from one year to the next, it eventually developed into a large scale event, that attracted crowds of art-lovers, lining up around the block, excited to snatch up a piece of art for $200. Well-established artists exhibited their work, selling it for next to nothing and it also kick-started many emerging artists' careers.
"This is our first try at this type of event, and we are excited at the prospect of it working here in Bordeaux, on a smaller scale. Bordeaux is not as large a city as Vancouver, but the idea of what we want to do here is the same, gathering together a large group of artists for a one-night show, where the art is fantastic and the prices are a steal. We hope it will spark interest in a lot of artists in the region, and elsewhere, to share in this large group event. We're happy with the interest in just ten days of putting it out there and we hope it grows. We're really excited at the idea of this project working, but we're counting on more fellow artists to get on board, submit, participate."
"You don't have to be known, but we will be looking more at artists with a confident style. The first step is that they submit. For the juried part, we just expect artists to show us three to eight pieces of their work. Show us what you do and let us know who you are. This does not have to be work you submit to the actual show. The art for the actual show requires a minimum dimension of 20cm and a max of 60cm."
Anja Herman of 'Inside Bordeaux' is also a partner in organizing this event. A former publicist from New York, Anja is in charge of the publicity, and helped find the space for this first event. The exhibition on the 9th of June will take place at The "M" de Monbadon, a restaurant in Bordeaux, that will open its doors that evening just for this event. The space is large, and there is plenty of wall space to cover with art. It's a great venue for a first-time event like this.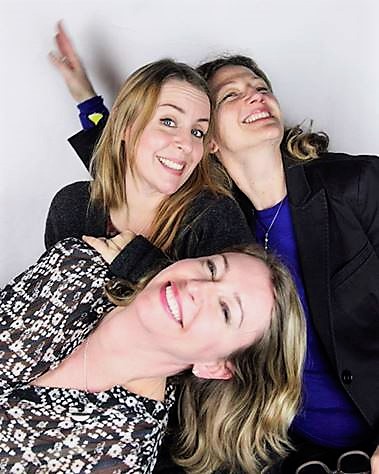 Organizers Anna Ducos, Anne Piesen and Anja Herman

All info on how to submit can be found on the note "Appel aux Artistes" at the top of our facebook page. Don't forget to like us to receive news, and to participate and share!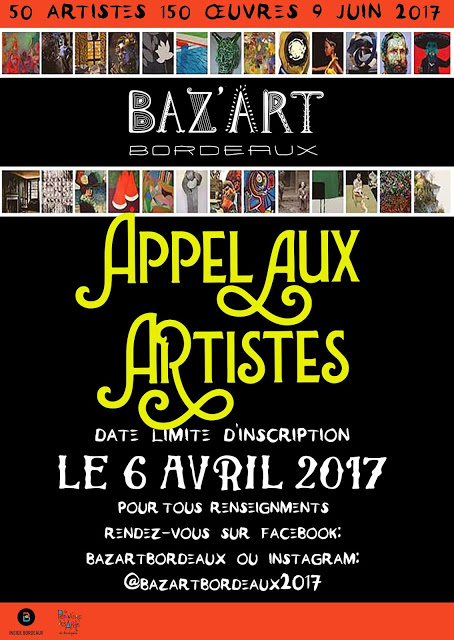 Send us your submission by April 6th via email to:
Our instagram page is recently up, so please feel free to post your work and we'll be happy to share:
Check out our organizers' facebook pages as well: