"The English contribution to world cuisine
– the chip"
Frying into the local sole food scene is the new cod on the block…
Yes Mum! on 2, place Fernand Lafargue.

Finding its plaice among the plethora of funky cafes, bars and restaurants (as well as the invasion of pigeons) at long last Bordeaux has been anointed with a battered blast of proper British nosh!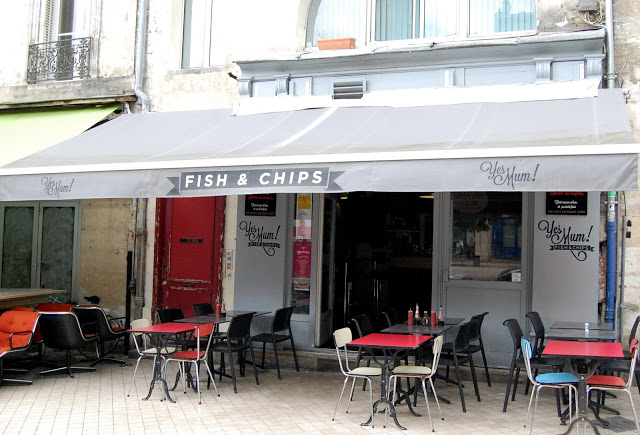 Place Fernand Lafargue – get over there as soon as it warms up again…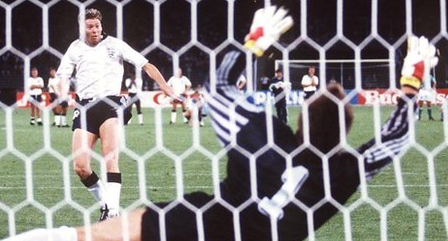 Chris Waddle, Italia '90 – forever seared into our memories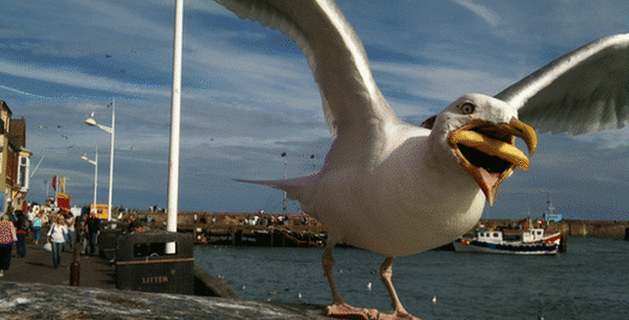 A standard British summer holiday affair…

So here come a few facts and figures from the Federation of Fish Fryers: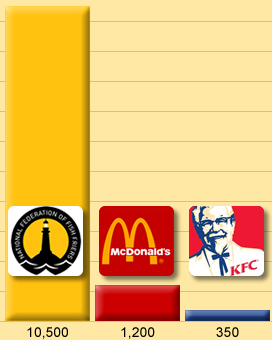 The British chippy regularly smashes all the rubbish American junk food cafés…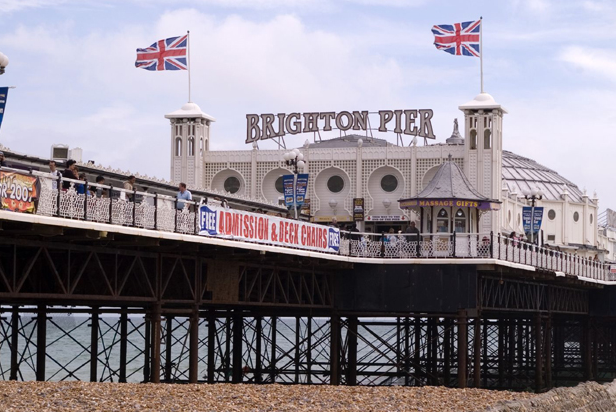 Brighton Pier, one of the spiritual homes of the British bag of chips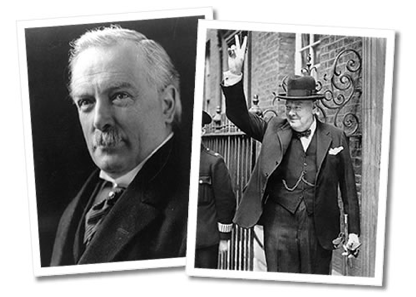 Helping our boys bash the Bosch

The UK chippy has spread all around the world (obviously focused on areas populated by beer swilling British expats like Spain and Australia) and has become fairly standardised. It is nevertheless important to point out the variety of regional differences to the basic prototype.
In Manchester for example chips are almost always served with gravy or curry sauce. The chip buttie is known as a chip barm/chip muffin and mushy peas are more often served as an accompaniment.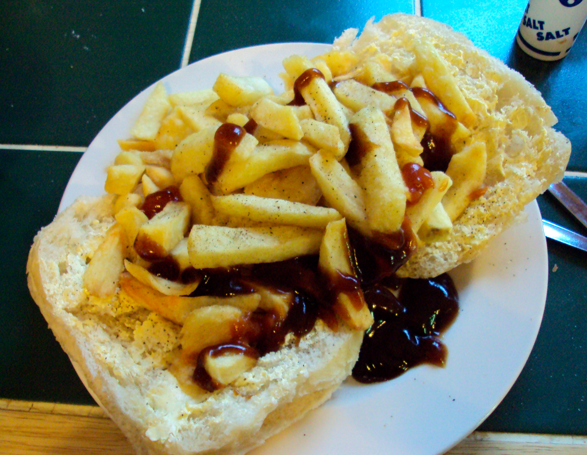 The classic Chip Barm (Manchester style) with brown sauce

Cockles and mussels/winkles and jellied eels also appear in East London and Kent along with pie 'n mash with liquor.
Then there are the extras to the menu:
Scraps, more common up north, are the remaining bits of batter in the fryer which are dumped all over your portion and guaranteed to block your arteries in under 3 minutes.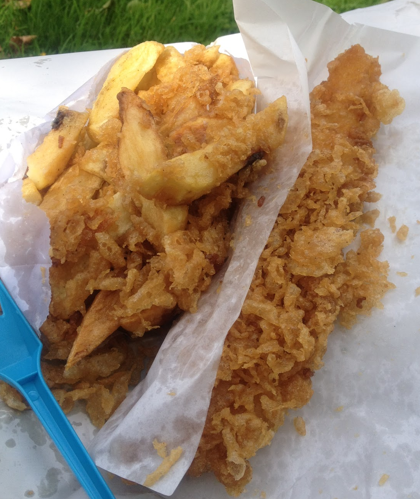 A covering of scraps which are usually thrown in for free…

The main regional differences are the 25 or so different names for Fish 'n Chips throughout the UK.
Scotland – a Poke of chips = a bag of chips. Also Chip supper, Pie supper, Sausage supper etc.


Glasgow – Chippy sauce = mix of vinegar and brown sauce. Also Snoz Sup which is a sausage and chips dinner.


Newcastle – a Stottie – like a chip barm but in a stottie cake


Manchester – a Chippy tea – evening meal from the chip shop


Liverpool, Manchester, Sheffield, Australia – Scallops – slices of potato fried in batter (the Aussies also wrote a song about 'em..!)


Leeds – Fish and nerks = Fish and chips. Mushy peas is made with mint sauce; chips with gravy or curry sauce like Manchester…


Sheffield – Scratchings = Scraps


Midlands – a Cob – another type of bread roll in Midlands English


Birmingham – Pattie = sausagemeat with potato on top cooked in batter


South Wales – Rissoles – meat with a potato slab on top cooked in batter (in Yorkshire, Rissoles are made with fishcakes)


Portsmouth – Snag and chips = sausage and chips. Snags is heard across the UK


Plymouth – Screeds = Scraps

Other menu treats include: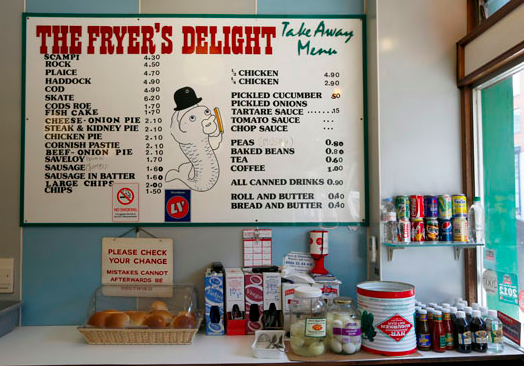 Standard chippy menu and layout…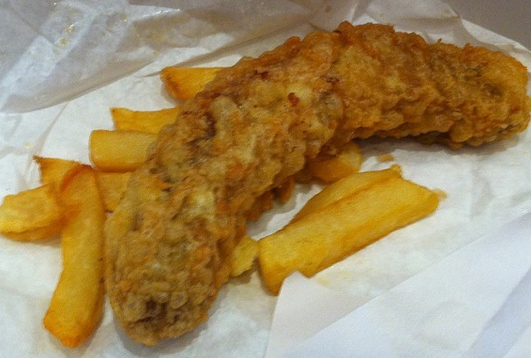 The Mighty Jumbo Battered Sausage!!

Cod has been off the menu for the last few years due to overfishing (there have also been various territorial fishing 'cod wars' with Iceland) but could make a comeback at some point. Other types of popular fish are Haddock, Roe, Skate and Plaice mostly fished out of the North Atlantic.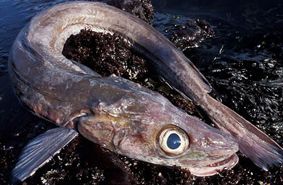 Praise be to Cod. Waiting to make his anniversary comeback tour…

Moving on to potato variety and batter. King Edward, Maris Piper and Sante are widely regarded as the best to use for chips. The trick is to avoid getting soggy chips and there are various ways to achieve this.
Batter is best made using fizzy lager and the mix should be chilled before dipping the fish at the last second before frying.

Chips wrapped in newspaper was common place until a few years ago with reports of the ink being poisonous. Growing up munching vinegar sodden newspaper mixed in with scraps of batter and crusty chip remains has unfortunately been resigned to the history books. Some chippies are however using mock newspaper these days with hygienically acceptable paper inside…

On the drinks front there is a long list of favourites that have appeared over the years and in different regions:

Then there's the long history of comedic chippy shop names. Taken from the UK and around the globe some glorious variations on a theme include:
Truly EPIC chippy names…
As for interior chippy design, the majority of classic cafés have a metallic Henry Nuttal style counter. Various types exist but invariably the fish, sausages, pies and everything else are on display behind the greasy glass. The furniture is usually retro with either fixed tables or old skool plastic-based chairs!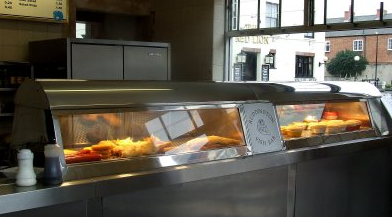 The standard Henry Nuttal style counter dating back to the end of the 19th Century

There are a few Fish and Chips awards handed out each year and various chippys have (sometimes self-awarded) prizes. Chippys often battle it out for ratings which can bring in hoards of tourist business.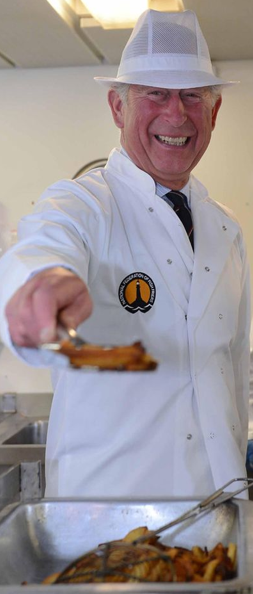 Charlie likes a big portion


Many people say you should only eat Fish 'n Chips within view of the sea and often the best chippys are in ports.
Whitby, Yorkshire for example is renowned for some of the best fish with a some top notch restaurants (The Quarterdeck, Quayside and Magpie to name but a few).
There has also been the introduction of more upmarket places such as Harry Ramsdens and following on from chefs like Rick Stein and Heston Blumenthal.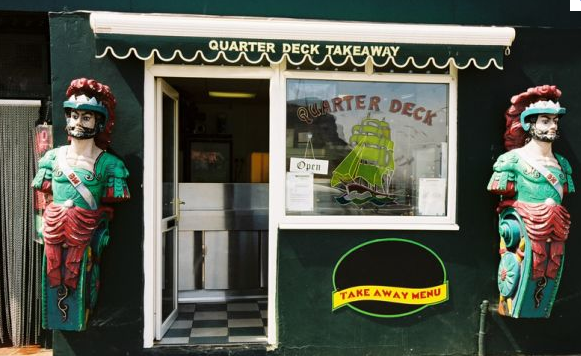 Whitby seafront – the world epicentre of Fish and Chips
So how close have the owners of Yes Mum! come to recreating the classic original?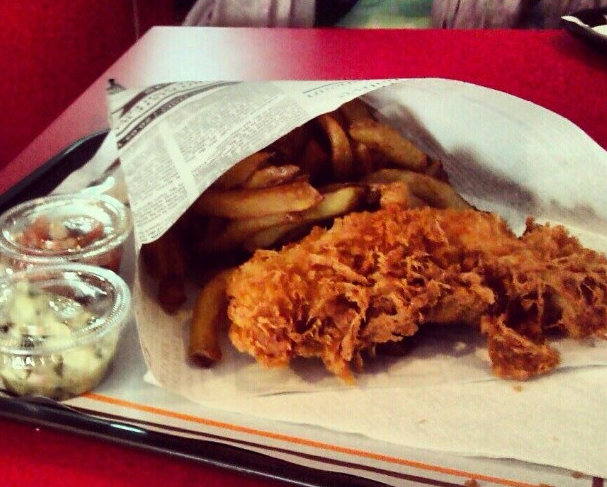 Yes Mum – sublime batter and good portion
Price: There are two menus which include chips, mushy peas and tartar/doggy sauce – €7 for one fillet and €9.50 for two. I had a single fillet and it was so awesome I should have gone for Two… Battered chicken fillet (150g) is €9.50; a portion of chips on their own is €2.50; dessert is €3.50; drinks range from €1.30 to €5.50. You get decent portions and they gave me extra chips as I didn't go for the peas…
Chips: Homemade and handcut from Agata 'Sirco' potatoes. Medium thickness and well cooked but not the usual thick chunky chips from the UK. Good portions and go well with the sauces.
Mushy peas: refreshing flavour and crunchy.
Batter: The highlight of the meal! Tempura-style fluffy crunchy beer batter. Made with lager; perfect colouration and crispiness. Scraps unfortunately not available…
Extras: Sarsons vinegar, brown sauce, tartar sauce, lemon sauce and doggy sauce (tomato, shallots, olive oil, lemon juice, basil). They also have large wooden chip forks.
Desserts: Deep fried Mars bar €3.50 – a truly epic British chippy favourite after its birth in Aberdeen in the 90's…
Drinks: Cans incl. Ice tea are €2; coffee – €1.30, Stella on tap – €2.80/€5.50, Magners – €5.50 and proper builder's tea is €2! Obviously missing the British favourites but to be fair what Frenchman would go for Dandelion n Burdock…
Decor: Old skool 1950's feel going with the Rockabilly music selection. Cheap plasticky multicoloured chairs – GREAT! No sign of the chip counter but an open kitchen and chef in full view. The terrace is next to Santosha and an obvious winner for the coming summer.
Greasiness: Still new so the place needs time to build up the required amount of greasy chip smells and ingrained fat on the walls. They are also missing a fat bloke with a moustache, Greek Cypriot accent, and overweight hairy wife.
Newspaper: They have the mock-up hygienic news paper so no chance of ink poisoning…
Shop name: 'Yes Mum' is a bit of a mystery. It sounds like a cross between 'Some Mothers Do 'Av 'Em' and 'It Ain't Half Hot Mum'. The guys said it 'sounded good'. I'm not so sure and they clearly haven't understood the potential for epic chippy names like 'A Salt and Battery'.
Opening Times: Open Tuesday to Saturday lunch and evening. Planning to open in Sundays once the tourist season kicks off.
What's missing..?
As a purist they obviously lack the chip counter, old fashioned wall menu, English drinks, pickled onions etc, battered sausages, pies, scallops, SCRAPS, seagulls and mini chip forks. But then again it's not Brighton pier and for the price the place rocks!
Plans for the future: The owner also runs the PDG (Pharmacie de Garde) bar round the corner as well as the Pie Colette. There are plans afoot to open a second chippy so watch this space.


Verdict: All in all a fantastic and welcome addition to the superabundance of Bordeaux café/restaurants and definitely worth a visit ASAP. Maybe even the Fab Four would agree…


Thank Fork its Fryday..!