Where are you originally from?
Cincinnati, Ohio
Where are you living at the moment?
Pessac
How long have you lived in the region?
Nearly 10 years
Why did you move to France and why did you choose Bordeaux?
My wife's job brought us here. She is Italian and was longing to return to Europe, so when an offer came up for her to run her own research lab here at the Neurcentre Magendie, we jumped on it.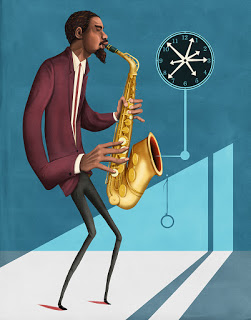 ©Charlie Padgett
What do you wish you knew before moving here?
The French language and how to cut hair. Since there are so many hair salons here, I could always find a job as a coiffeur if necessary.
Did you find it easy finding accommodation when you first moved here?
Nope. It was tough. The first place we saw was pretty great but I told my wife this is the first one certainly we should keep looking. Bad idea.. It was gone that afternoon. We looked and looked and then looked some more at so many different apartments before finally settling for one in the city center. We've moved twice since then and both times we looked at so many places. My head was spinning. Bordeaux's growing popularity forced us to look into other neighbourhoods which in the end turned out great because we found our home in Pessac which is really nice and still very conveniently located near the city center.
What do you do for a living?
Was it easy finding work?
Nope. I worked at a few Ad Agencies as an Art Director/Designer back in the states but there weren't a ton of agencies here in Bordeaux in 2008. The ones I did find seemed a little "intimidated" (for lack of a better word) by my experience. I had worked on national TV, print and digital campaigns but I kept getting the advice to go look in Paris, I could be wrong but it was like they assumed I wouldn't be happy working with them, which I found kind of weird. Plus, it wasn't a great time for the economy. Ultimately, I took a job for a company in the US as a Creative Director which lasted for 4 years before I decided I needed to spend more time here with my wife and develop a life here. So, I began a career with my original love, illustration, so far so good. While my focus is on illustration I still do graphic design work when called upon.
Has it been easy meeting people?
Yes and No. I found some friends right off the bat because I play guitar. I met some guys at a pub who were interested in starting a band and though the band didn't work out, I am still friends with those guys. I also had made some friends while going to a French language school but sadly all those friends have moved away. Not speaking the language and being slightly introverted works against me. That said I have found the people here in Bordeaux to be very kind and patient with me and my horrible french.
Did you already know French?
How do you find the cost of living/lifestyle in Bordeaux?
It can be a bit pricey here. Housing prices have soared since we've moved here which is great if you own a home but has made it difficult for most to afford living in the city proper. Compared to the US I find that it is more expensive to eat out here but groceries are cheaper whereas in the US it is the opposite. Records cost a bit more here due to the entertainment tax, so that has limited my vinyl buying.
What's the best thing to do in Bordeaux on a summer's day?
We grab a train to Arcachon and spend the day on the beach. Or have a walk on the quai and just chill out at a café.
What's the best thing to do in Bordeaux on a rainy day?
Well.. I would say stay home… but that's a lame answer. So, record shopping! Visit
Total Heaven
record store, near Place Victoire. It's a great little shop and the dudes that own it are very cool and passionate about music. Or we will go a see a film at
Cinéma Jean Eustache
here in Pessac. They show art-house, independent films especially a lot of animation films from around the world.
What are the positives of living here?
It is way more laid back here than in the US, which suits me fine. People in France (and perhaps Europe in general) tend to work to live versus live to work. Bordeaux specifically is a medium sized city that feels much bigger. There is plenty of public transportation (we don't even own a car), nice art museums and galleries, parks and tons of tasty restaurants. There is a lot of energy and a pleasant vibe in the city center. There is definitely support for art & cultural events here and I feel like the city overall has a forward thinking attitude which leads to growth in interesting areas.
What are the negatives of living here?
I wish more touring bands would play here. Most of them hit Paris and skip the rest of the country. For me the weather can be a little too wet at times. But mostly it borders on perfect. Sometimes… I miss the snow but I quickly get over that.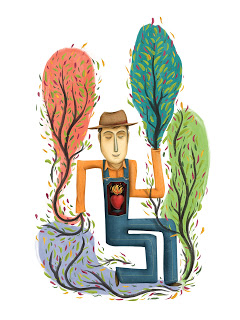 ©Charlie Padgett
Are you involved with any groups / associations / teams, etc?
Not at the moment.
Do you have a business / website / blog?