British expats living in the South of France are now more French than the French themselves, they have confirmed.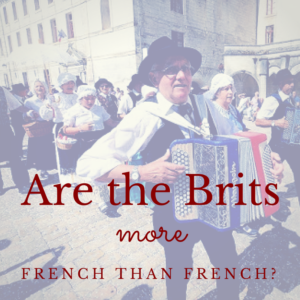 Residents say stories about English-speaking enclaves of egg and chips are nonsense, with expatriates among the most dedicated connoisseurs of Sud Ouest France's cuisine, literature, and wine.
58-year-old Darren Taylor moved to the Dordogne from Essex 30 years ago because of his love of the novels of Proust and the poetry of Arthur Rimbaud, which he used to borrow from Dagenham Library.
He said: "You'll have to excuse me, it's such a long time since I spoke English.
"What's happening over there now anyway? Is Sven still England manager? Is Minder still on?

"I wouldn't know. I spend my days listening to the music of George Brassens and sipping pastis."
Pensioner Norman Kemp said, "Don't be deceived by my prominent bulldog tattoos. That was the old me.
"Nowadays whenever I'm not preparing magret de canard aux pommes sarladaises, I'm practising the accordion or playing pétanque in the village square in my favourite beret.

"Immigrants to the UK could learn a lot from me and my mates over here. We've fully integrated. Follow our example."