Tomorrow will be the first game of the season in the Super League competition for the Bordeaux Giscours.
They will be hungry to get off to a good start after taking out the title last year.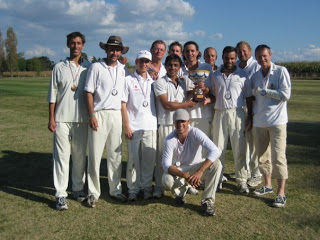 Just a quick note about Cricket in France:
There are 3 divisions for the competition in France :
Superleague (the highest level of competition)
Nationale 1 (national second division)
Regional is played in (Paris, South West, East)
There are two others competitions in a cup format :
the national T20 cup
national indoor cup
Did you know? Le cricket has been played continuously in France for over 125 years!
When: Saturday 10th April
Where: Château Giscours, 10 Route de Giscours, 33460 Labarde
Price: Free!!