The second annual Anzac Cup in Villers-Bretonneux will be taking place on the 24th of April 2010 with Aussie Spirit taking on the French national Australian football team on the hallowed earth of Villers-Bretonneux.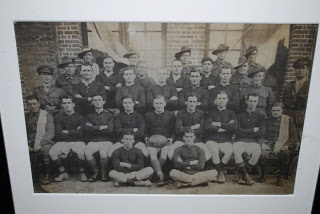 Some History about the ANZAC legend:
ANZAC Day, the 25th of April, is a very special day in Australian (and New Zealand) history. ANZAC stands for the Australia New Zealand Army Corps and the reason that it is so important is that on the 25th of April, 1915 Australia went into battle for the first time as an independent nation. The Federation of Australia had only been created in 1901 – before that we were a loose collection of colonies.

Their first important mission, together with French, English Newfoundland and Indian troops, was to mount an attack on the Turkish army, German's ally (the troops disembarked on 25 April 1915 on the Gallipoli peninsula).

The French town of Villers-Bretonneux lays nestled in the region of the Somme, where on April 25, 1918, Australian soldiers saved the town from German forces (precisely three years after the landing at Gallipoli forged Anzac Day).

Each year, the Aussie spirit lives on through the thousands that make the pilgrimage to the Australian National Memorial in Villers-Bretonneux to honour those who fell on France's Western Front.
The first historical records of Australian Rules being played in Europe was on the battle fields of France during World War 1 between Australian companies and divisions.
This year will be the second annual match, which is now an official part of the ANZAC Day commemorations. The game will see a French side, made up of French players and Aussies living in France, playing against an Australian team made up of expats based in Europe.
This year will see 4 of your very own Bordeaux Bombers take to the pitch against the aussie spirit.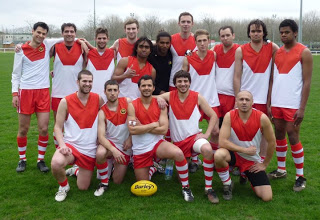 Events and activities will be running from Thursday 22nd April until the 25th April. The Dawn service will be held at the Australian War Memorial 25th April at 5.30am.
ANZAC Cup
When: Saturday 24th April. Kick Off – 2:30pm
Where: Timmerman Stadium, Villers-Bretonneux
ANZAC France – Somme official website
Information about Australian Football in France.
Reference: Simon MacGregor, www.aussierulesinternational.com, www.anzac-france.com