The Brian Jonestown Massacre (BJM) is coming to Bordeaux this Saturday!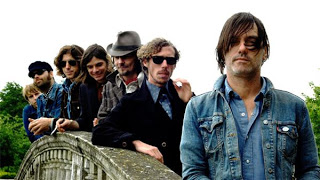 The neo-psychedelic rock band, led by Anton Newcombe, have fought against the test of time and up to 60 odd lineup changes, to remain an influential powerhouse on the alternative rock scene.
Formed in the early 1990's in San Francisco, the band have recorded albums that could fit into a variety of musical genres across their history. From 60's psychedelia to elements of Middle Eastern and Brazilian music and even displays of country and rhythm and blues… the BJM always remain fresh and creative.
BJM has undergone many personnel changes, with Anton Newcombe being the only consistent member.
For those of you who didn't know… The name "Brian Jonestown Massacre" is a mash-up of The Rolling Stones' guitarist Brian Jones and the infamous mass cult suicide in Jonestown, Guyana.
They are touring extensively throughout Europe and the US from April until June to support their latest release, 'Who Killed Sgt. Pepper?'.
Catch them this weekend, bring your ear plugs.
When: Saturday 24th April
Where: Espace Tatry, 170 cours du Médoc, 33000, Bordeaux ; Ph : 05 57 87 05 99
Cost : €15 / €20
Links
Venue : http://www.espacetatry.fr/
BJM : www.myspace.com/brianjonestownmassacre
CD Review : www.bbc.co.uk/music/reviews/9rj9