For the 9th edition, the Les Scènes d'été (scenes of summer) and the department of Gironde invite you to spend this summer season in the rhythm of art and culture.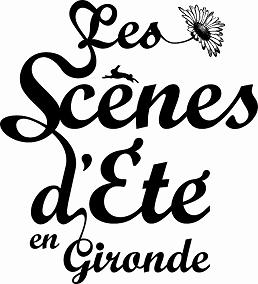 From the 1st June until the 30th September 2010, you will have the chance to satisfy your thirst for performing arts.Discover a wide variety of theatre, street art, classical, jazz and world music. Along with visual arts, photography, cinema, literature and some of the most beautiful and captivating places in the South West of France.
The rich and original programming in 2009 saw approximately 600 spectacles throughtout more than 200 communes in Gironde.
Les Scènes d'été facts:
A total budget of 6 million
More than 360,000 spectators
4 months of entertainment without interruption
200 partners (common, communities, tourist offices)
73 associated operators
There is so much going on over the summer it's not funny… the best way to keep a finger on the pulse would be to sign up to their newsletter.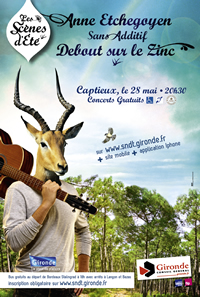 To kick off the festival this Friday 28th May there is a free concert at the stade de Captieux (75km from Bordeaux). Anne Etchegoyen, Debout sur le Zinc et Sans Additif will be ensuring the festivities get off to a bang!
When: 1st June until 30th September 2010
Where: Gironde
Cost: Some events are free, others are not. Click here for program.