Well, it's still a couple of months away but the Fête de la musique is calling all musicians, bands, groups and choirs to register for the festival which will be held on the 21st June.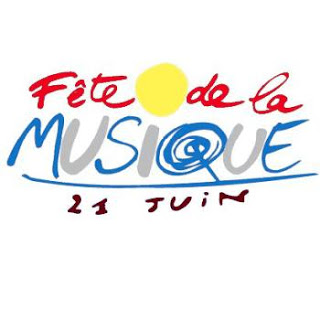 This year's festival will celebrate its 30th birthday! For some back ground information about last years festival, you can read another posting here.
If you are wanting to participate in the event, you'll need to send your application through to the Mayor's office before the 30 April 2011.
Your application must include :
An application form (download here)
Stage plan (description and positioning of your gear)
Recording of your material (preferably a CD)
Artist/Group photo
For minors, a letter from parent/guardian authorising you to perform
The application should be returned by mail to the following address :

Marie Le Moal
Chargée de mission Musiques, Cinéma, Ecrit, "Culture Jeune"
Direction générale des affaires culturelles
Hôtel de Ville
Place Pey-Berland
33077 Bordeaux cedex
Tél. : 05 24 57 53 07
Fax : 05 24 57 53 01
A
committee
of music professionals will meet to select candidates in early May.
Click here for more info.