James Leg, growler, shouter, composer, and Fender Rhodes finger-banger, of the Black Diamond Heavies, will be heading back to Bordeaux next Monday to play at the Saint-Ex. He must enjoy France, as he was here last August. Click here to read an article about their tour last year.
Leg has just released his first solo album, 'Solitary Pleasure' where he is joined by longtime friend and Cincinnati heavy hitter, Andy Jody (The Gazelles, Pearlene, The Long Gones, The Customs, Oxford Cotton, Barrence Whitfield and The Savages) on drums.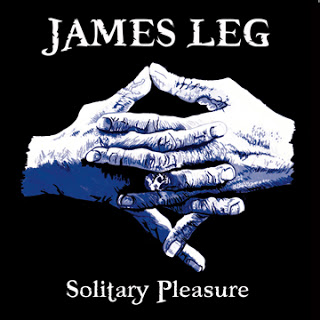 The album was recorded in December 2010 in Murfreesboro, Tennessee during a record cold snap, in the oldest standing church in Rutherford County, now the home of an all analog studio called Grand Palace Studio. The result was then rushed up to Detroit and mixed by Jim Diamond at Ghetto Recorders.
Heavy conditions give birth to heavy records.
Rock and Soul all night long.
Supporting band: Sol Hess and the Sympatik's
When: Monday, 11th April @ 9pm
Where: Saint-Ex, 54 Cours de la Marne, 33000 Bordeaux
Cost: €6 pre-bought / €8 on the door. Get tickets here.