Bordeaux Tramway
11/08/2011

UBB vs Bayonne – 2nd Round Top 14
29/08/2011
It's been roughly a year since Australian musician Carus Thompson visited Bordeaux but now you lucky people are getting the chance to catch him perform over 4 nights at Chez l'Australien in Lacanau.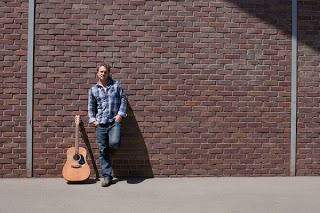 I suppose it's just not a coincidence that Carus will be playing at an Aussie pub the week that corresponds to the Lacanau Surf Pro! With the likes of Australian surfers Joel Parkinson, Mick Fanning and Taj Burrow who are all sitting in the Top 5 of the ASP Men's World Tour, it's a sure fire bet that Chez l'Australien will see their fair share of tourists blowing in for the competition.
If you're about make sure you drop in to say hello… not only does he play some great toe tapping folk and reggae, he's a really nice guy!
When: 15th until 18th August 2011 @ 8pm
Where: Chez l'Australien, 19 Allée Pierre Ortal Lac Océan 33680 LACANAU
Cost: Free!


www.carusthompson.com
Facebook Page
Chez l'Australien