If you haven't ever visited the Base Sous-Marine you're missing out on a jewel in Bordeaux's history and a very interesting place to catch a concert or art exhibition.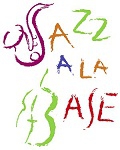 This year is the 7th edition of Jazz at the Base, with three nights of 'cool daddy-o, laid back' jazz styles.
Quai du Jazz: Offers more of an intimate performance, with the focus being of a relaxed atmosphere for families that are perhaps new to the jazz scene. The performance starts at 7pm with food and drink being available.


L'espace Scène flottante: A specially designed floating stage has been created for the feature concert. The stage will house the musicians with an array of colorful background projections.
Quai du Jazz
Thursday 15 September 2011 at 9pm  : Five of Kind
Friday     16 September 2011 at 8pm : Westalk Quartet
Saturday 17 September 2011 at 8pm: Sweet Dixie
Floating Stage
Friday 16 September 2011  at 10pm : Alain Brunet / Olivier Hutman / Olivier Teminea
Tribute to Miles Davis – Alain Brunet (trumpet), Olivier Temime (tenor sax), Olivier Hutman (piano), Jean-Pierre Almy (bass), Manu Roche (drums)
Saturday 17 September 2011 at 10pm : André Villeger / Jacques King Schneck / Marc Richard
André Villéger Sextet – Concert in honor of Sidney Bechet. André Villéger (tenor sax) – Marc Richard (clarinet & alto sax) – Benoît De Flamesnil (trombone) – Jacques Schneck (piano) – Gilles Chevaucherie (bass) – Michel Senamaud (drums)


When: 15, 16, 17 September 2011
Where: Base sous-marine, Boulevard Alfred Daney, 33300 Bordeaux
Cost:
Floating Stage: Full price €15. Concessions € 12 (under 18, students, unemployed, welfare recipients)
Quai du jazz: Admission free
Note: Due to the limited number of spaces (300 seats), reservations are required.
Tel. 05 56 11 11 55 – base-sous-marine@mairie-bordeaux.fr