Bordeaux Airport 7 New Low Cost Desitinations
21/05/2012

Galerie 121 – New Exhibition – SCHWABE
24/05/2012
Building on the huge success of "The African Mamas" in 2008, the Pin Galant welcomes back Peter Ultee and his latest performance from South Africa.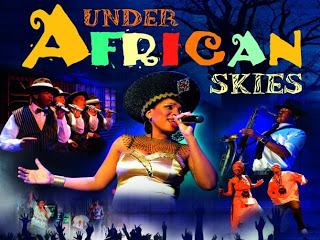 The production, "Under African Skies" and showcases eight singers and eight musicians that lead the audience through all genres and styles of South African music. With a well known repertoire of songs and dances including, "The Lion Sleeps Tonight", "Paradise Road", " Mango Groove, "Star of Special" and" Great Heart".
The show tries to convey this" joie de vivre" of South Africa. A true melting pot of all the rhythms, languages and people who make up the wealth of South Africa. The show mixes authentic African vitality, energy, musicality and optimism into an epic musical for all lovers of world music.
When: Thursday 24th May 2012 @ 8:30pm
Where: Cultural Center of Pin Galant, 34 ave du Maréchal de Lattre de Tassigny, 33700 Merignac
Cost: €31 – Buy tickets here!