So, it's that time of year when the ragga muffins come to town. This year will be the 15th year of the Reggae Sun Ska Festival lcoated in the Medoc region.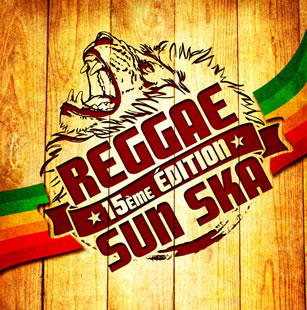 As per usual, a member of the Marley family will be dropping by along with tons of other International and French artists playing to ya'all over 3 days.
On the bill for this year:
Some infomation about last years festival.
When: 3rd – 5th August, 2012
Where: Pauillac, Gironde
Cost: €75 (3 day pass)
Practical Info:
Price
3-day pass: € 72
Day Pass: TBD
Tickets: Fnac, Carrefour, Giant – +33 (0) 892 68 36 22
(Free for kids under 12 years)
Location
Pauillac is located 50 km from Bordeaux, 30 km from Hourtin, 30 km from Montalivet.
By Car
South from Bordeaux:
Exit N° 8: Verdon – Lacanau
Then D1215 direction Lesparre Médoc – The Verdon
From Saint Laurent follow signs to Reggae Sun Ska
North from Bordeaux:
Exit N°7: Eysines – The Vigean
Then D1215 and D2 direction Lamarque – Pauillac
North from the Medoc – The Verdon:
Take the D1215 direction Lesparre Medoc
A Lesparre take the D204 and D2 to Pauillac
By Bus
TransGironde buses take you from Bordeaux to the festival for a special price of €5. Online Reservation – click here
Note: Online booking required via transgironde.fr starting from June 15, 2012
By Train
The festival have teamed up with the SNCF to offer punters a 50% discount when a valid festival ticket is presented. The idea is to try to elivate the amount of traffic (not to mention environment footprint) that head to the gig.