Founded in 1993 by 2 Danish expatriates and cousins, Cousin et Compagnie is one of the oldest wine shops of the historical Bordeaux, and one of the first who started to speak about bio-dynamic or natural wines in the city.
Truly committed to the preservation of their natural patrimony, they are convinced at Cousin et Compagnie that it also comes through their practices in the vineyards as well as in the cellar. Therefore, their range is composed for 90% of organic, biodynamic or natural wines from small-batches productions.
Stopping by Cousin et Compagnie's means to unearth gem wines from all over the country and from abroad, from the prestigious Classified Growths to the narrow and unknown family run estates. Novices or connoisseurs, everyone will find what they want, helped by the very open and knowledgeable staff.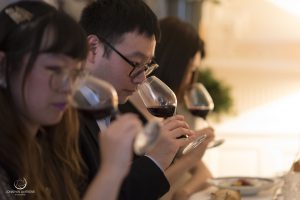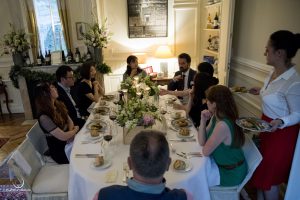 Cousin et Compagnie is not only a wine shop, you might be alone or a group and whatever budget or time you are willing to spend, Cousin et Compagnie is able to welcome you every day for short commented tastings or private tastings and wine dinners in hidden places of the historical Bordeaux, on reservation.
In addition, every Saturday at 12h, an introduction to the tasting of 4 great wines of Bordeaux in an 18th century lounge for 2 hours of exchange and sharing around emblematic areas of the region.
But also, throughout the summer until the end of September, every Monday at 18h and Tuesdays at 11:30, Cousin et Compagnie will take you aboard its cruise over the wine for 1h30 tasting of great Bordeaux wines and local products. under the sign of conviviality and good humour.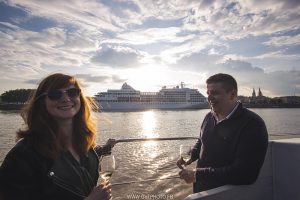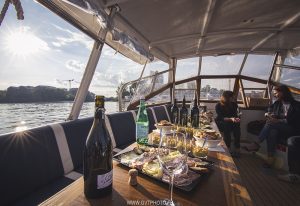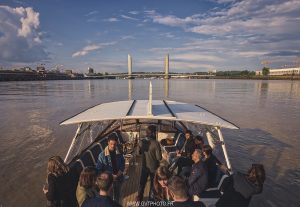 Tastings, wine dinners, events, wine cruises or worldwide shipping, everything is possible at Cousin et Compagnie's, where there is always a glass of wine waiting for you and where friendship and fellowship are the key words, every single day of the week, all year long from 10am to 10pm.
WHERE: Cousin et Compagnie, 2 Rue du Pas-Saint-Georges, 33000 Bordeaux