Londres, rues et visages – London streets and faces
A London photography exhibition from Sylvain Harrison is taking place at the Conseil Régional d'Aquitaine until the end of this month.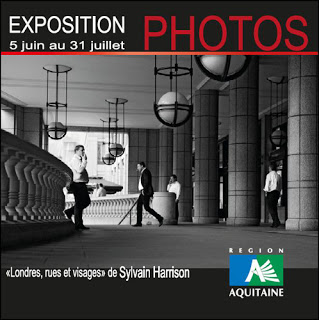 Copywrite Sylvain Harrison
"The personality of the city of London fascinates me and inspires me in its human diversity and contrasts, I cast a fleeting and instinctive glance."
The exhibition is of 15 large format photographs (120 x 80 cm).
When: 5th – 31st July (Monday to Friday / 8:30am to pm)
Where: Conseil Régional d'Aquitaine , 14 rue François de Sourdis, 33000 Bordeaux
Cost: Free!