What people usually associate with the city of Bordeaux of course is the wine. However, now Bordeaux is gaining a reputation of becoming the fish spa capital of the South West!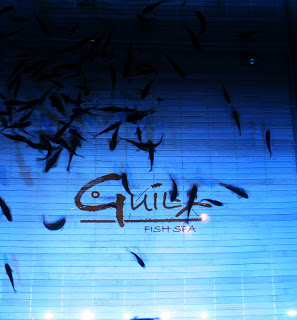 Guily Fish Spa is a new beauty parlour located in the centre of Bordeaux (near Tram A: Place du Palais), which offers their customers a chance to unwind, relax and have their feet nimbled at by tiny fish!
What is a Fish Spa?
A fish spa provides clientel with a unique way to clean and soften their skin by imersing their hands and feet into baths containing tiny fish called Garra Rufa (or nibble fish). These toothless fish exfoliate the dead and dried skin so that new skin can develop, leaving your extremities smooth and shiny. A fish spa is totally harmless, with the fish being very small and even though they may seem hungry they do not bite!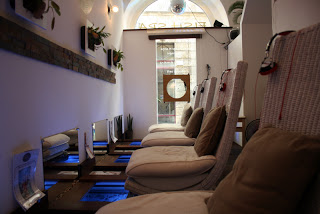 What does it feel like?

You maybe a little alarmed at how the fish scurry towards your feet when you first immerse them, it is a little bit like throwing a chip to a seagull, but honestly this initial surprise only lasts for a matter of seconds before you over come the potential mind block.
The sensation is something like having your feet in a bubble bath with light and gentle rubbing. The fish scatter when you move your feet and then when you're settled they return to the business of buffing your soles!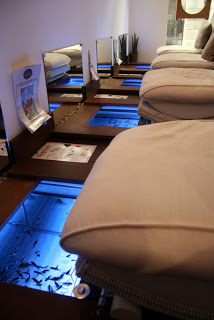 Services at Guily Fish Spa?
At Guily Fish Spa, you are offered to try either a fish pedicure or manicure that is followed by a massage that includes essential oils to re-hydrate your skin after the fish have done their work opening your pores.

English and French spoken.
They also over a range of beauty and relaxation services which are listed below:
beauty facials
full body massages
reflexology
Beauty Escape (Anma massage + fish spa)
laser hair removal
manicure (nail polish, French, scrub, modeling)
pedicure (filing, exfoliate, shaping, moisturising, colouring)
aromatherapy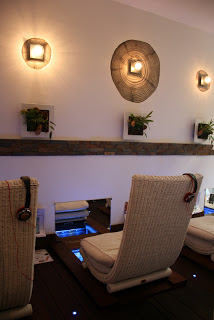 Tarifs
Click on the images below for their full pricing. They also run many various different offers you can find on their website and facebook page.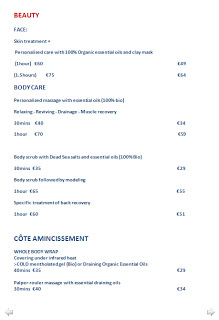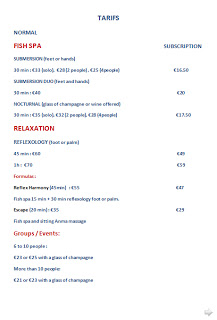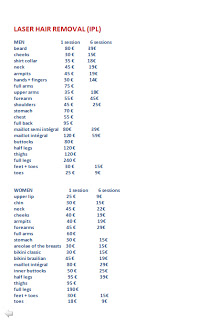 WHEN: Mon – Wed: 11am-7.30pm / Thu – Sat: 11am – 10pm
WHERE: Guily Fish Spa, 18 rue des Bahutiers, 33000 Bordeaux
PHONE: +33 (0)547 477 976
www.guily-spa.com
www.facebook.com/Guily.Spa
Trip Advisor