The Jon Spencer Blues Explosion will be releasing this year their new album Meat and Bone. It is the long awaited follow up to 2004's Damage and to get us all in the mood they're launching out on tour to stir up business!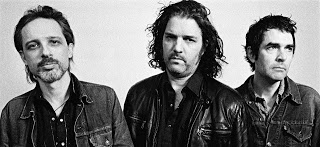 The New York City based alternative rock trio formed back in 1991. With their unique blues/rock sound, paving the way for them to collaborate with diverse artists including Chuck D, Beck and Dr. John to name but a few.
They're concerts are always very energetic and something is always bound to happen!
WHEN: Monday 9th July, 2012 @ 8.30pm
WHERE: Le Rocher de Palmer, 1 rue Aristide Briand, 33150 CENON
COST: €22.00