The best and the worst of being an Expat
by Jill Hanby
Hello *waves manically* hope you are all well and enjoying the sunshine we currently have… let's hope the umbrellas don't make an appearance too soon!
Today I am wondering about your best and worst of life in France? It's often an interesting discussion that I have with friends back home. They call or I visit and the questions are often 'what do you like about France?' (meaning: why do you live in France!?!) and 'what is difficult out there?' (meaning – how do you manage with the language!?) So I would love to hear your thoughts on the best and worst of being an Expat in France.
Here are mine…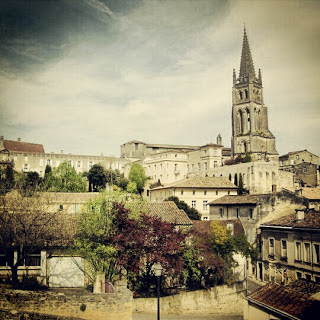 St Emilion, a great place to take the family/friends
BEST…
Well, in many ways the best parts of my life here changes day in day out. If you were to ask my boyfriend he would tell you (quite openly) that one day I love living in France and the next day I might hate it and possibly even say I hate him for making us come here… sounds extreme but that is quite close to the truth. I will be honest, I swing from one day to the next – am I the only one?
But ultimately, for me, the best part of life here is the adventure, the opportunity to travel, to visit new places, to experience new things. In summary, to do something completely out of the ordinary. Now I understand living in France is not like living in China or on the other side of the world in Australia, but still, it's a different culture to my home country of the UK, there are very different approaches to life, work, food and so on… so for me, it has been and continues to be my mini-adventure.
I am an organised planner… my life needs a plan, it needs to have things organised for the future. Living here has changed that somewhat, there is no plan! Who knows how long we will be here for, who knows what will happen in 2014 when the job contract finishes… I HATE that, but at the same time, embrace it as part of the adventure. How do you manage the uncertainty of life? Any handy hints out there?
My top 5 best parts of my mini adventure:
Spending the weekend in the Pays-Basque in May and enjoying the mini heatwave, the countryside (greener than England in many ways), the beautiful coastline and the culture (oh, and of course the food, my first taste of 'axoa'!)
*soppy sentence alert* becoming closer to my boyfriend-now fiancé. Coming here, on our own, without any friends or family surrounding us has definitely made us nothing but stronger. As my Mum says to us every time we visit our family and then return to France "look after each other" – there is no one else but us to rely on, so we do. In every sense of the word.
A week in Calvi, Corsica in 2010. This is a somewhat hidden department of France and words simply cannot do it justice.


The Citadel at Calvi

Getting a job in France. Yes, I work in France. I might use my mother tongue 90% of the time, but still I spent 6 months unemployed and wondering what on earth I would do here, feeling a bit low and very unsure of myself. So now, I work, I pay my own taxes and I am making my own way in a job (a little piece of French independence) in a foreign country with a foreign language – go me!!
Generally, enjoying life in a town that is warmer than the UK (where isn't I hear you shout!) Here, summers can be long, sunny and beautiful; with weekends spent at the beach, on a picnic or by the river on the quays. Compared to the British summer (yes, apparently there is one!), the Bordelaise summer is bliss!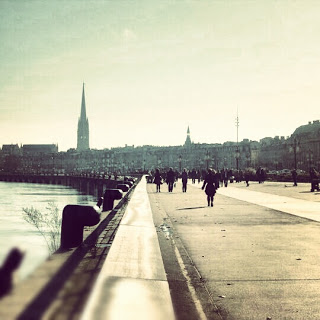 Even in the winter, the clear blue skies are amazing.
WORST…
However good life might be here, of course it is not always like that and there have been many days when I have asked to go home! Now, I have to be honest and tell you dear reader, that I don't really know where home is… is that the house that my boyfriend and I own back in Blighty? Is it where my parents live, is it back to the life that I had pre-Bordeaux or is it just back to a country where I generally understand *everything* that is happening?! I just don't know!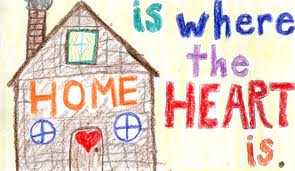 The worst for me was definitely the first six months in France, it didn't help that it started in January, so was cold, grey and a little sad or that my boyfriend had a new, exciting, full time job so I spent 9 hours on my own every day. I found France to be a lonely place. I tried to take French lessons but ended up sitting amongst university students who were temporarily in France and made me feel very old and also fairly unambitious. I never realized how much a job created my identity, in my first six months here, I felt like nobody. If I only I had seen this blog then, maybe I would have met other people in my situation at the time…
However, I'm pleased to report that the 'worst' is all over with and it's only the good times now!
Of course, when you live outside your country you miss lots of things, friends and family the most. It's hard trying to be a good friend when you don't live in the same country, let alone that you are not around the corner. It's hard to be a god parent when you only see your god children every six months, by which time they have pretty much forgotten who you are. It's hard to see your family and friends get on with their life, their routine without you, but it's fairly fantastic when they visit and treat your home like a holiday destination, it's also great when you make excuses to meet them in other parts of the world just so you can see each other and its even nicer when you go home – it all means so much more when you don't visit all that often.
And then there are the creature comforts, do you miss any of these from your home? I sometimes miss sweets (Haribo Starmix if anyone wants to send me some!) and at times I can be found craving an old fashioned country pub lunch. I love French bistros and restaurants, but sometimes I want a comfy chair, in front of the fire with a ploughmans lunch!
But by not having these things, I have decided that it makes it all the better when you get to go home and fulfill that craving or … when you find a new restaurant in town that takes your mind off what you are missing because it is often then that you realize YOU are experiencing your own mini adventure!
It would be great to hear your best/worst of living abroad, so please drop us a note with your experiences and stories!
Read Jill's article about arriving in Bordeaux and getting set up in Bordeaux.
If you would like to contact Jill for more information, please click here or check out her blog!