By Jill Hanby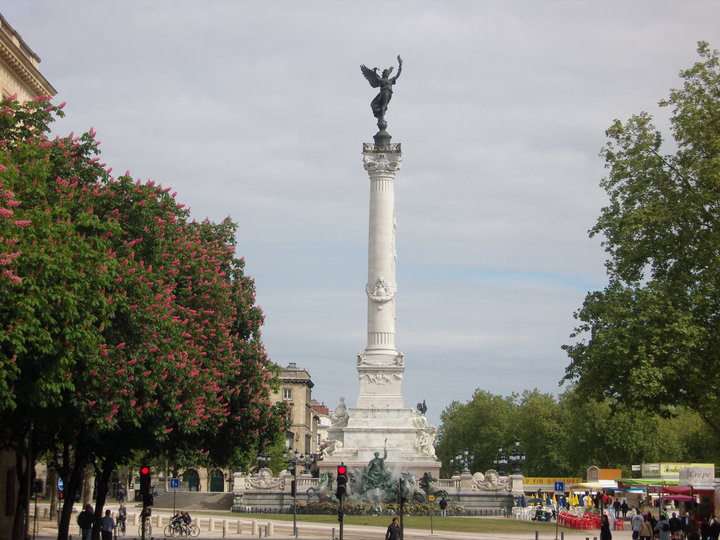 Pretty Bordeaux
Hello tout le monde. ça va?
I am writing this at the weekend, which is fairly unusual, but it has made me wonder what all you other expats get up to at the weekend? What is your favourite way to relax in Bordeaux at the weekend? Or maybe you work at the weekend, so end up relaxing at other times? Are there any places or activities you would recommend to other expats new to the city? Is there something that you think people 'have to do' whilst they are here?
Well, to help you along, here is what I did last weekend (it was a pretty good weekend if I am honest, not the usual stay at home routine for me!)
Friday evening:
Quick drink in the Bar a Vin at Quinconces. This is a great place for a Friday evening tipple, good value wine, helpful staff who will explain the different wine choices available or even the differences between a wine from St Emilion and the Medoc! This was accompanied by a yummy plate of blue cheese and bread… hmmm.
Dinner at The Bistro Regent– easy and simple – steak, chips, salad, oh and of course their 'secret sauce'. Both me and the man were tired after a week of work and more work so decided on a simple meal, without fuss or pretence – just good food and *another* glass of local wine. I also happened to notice their deal, if you print a voucher from their website and take it in during the week, you get a **FREE** bottle of champagne – sounds like a good mid-week, avoidance of cooking technique to me!
Saturday:
Bit of a lie in – luckily without any little BritGirls/boys to worry about, I am lucky, and after a week of early starts and busy-ness, I can enjoy a nice lie in followed by a coffee and book in bed… ahhh bliss!
The bliss was swiftly followed by a trip to Rue St Catherine and the centre of town. We began Christmas shopping! Yes, this may be early, but when you need to think about sending presents, packing presents or even deciding which presents to by online or which presents to do 'a la francaise' we decided to start early and reduce the stress levels. We made a good start and Rue St Catherine wasn't so busy….
I am now also quite looking forward to visiting the Christmas market on Allees de Tourny – always a nice evening wandering along the little huts and drinking some 'vin chaud' in the cold!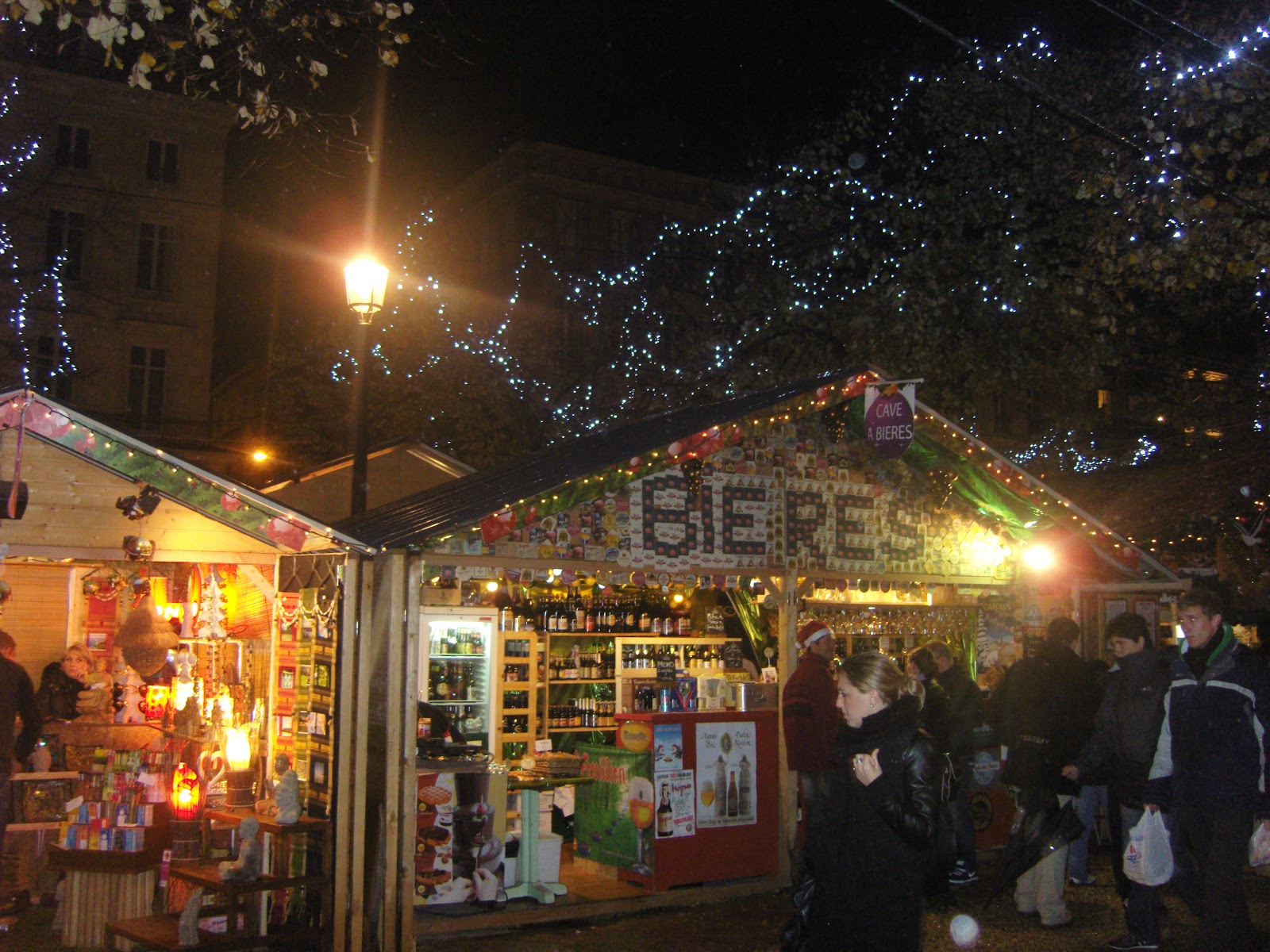 Marche de Noel – 2011
I was then treated to a mid-shop lunch. We managed to sit outside and eat – another reason I love living in Bordeaux, it might be the beginning of winder but we could still enjoy lunch outside (not something I would EVER experience back home in the UK!). If you haven't been before, I can highly recommend what I think might be called …. Cafe Gourmand for a wrap/burger/sandwich US style and nice lunch time break!I am still not certain of the place's name as it doesn't have a sign outside like most places – but nevertheless it was a great pitstop for lunch!
Saturday evening was spent enjoying raclette with French friends (I provided a delicious chocolate brownie for dessert) … we were not calorie counting!! I was also very proud of myself and fellow expat fiancee – we spent the whole night talking and listening in French – we are lucky to have very patient friends! A lovely lovely evening – full of good food, wine, chat, singing and laughter!
Sunday:
Phew what a weekend so far!! With the sun still shining, we opted for a morning walk along the quais (at high tide this has to be one of the best places to be in the sunshine!) and then a quick trip to the market on the quais for our weekly veg! Again, not much can beat being greeted by the stall holder (as a regular) and buying fresh produce for the week, and as a result, on the menu chez moi this week… squash and sweet potato soup.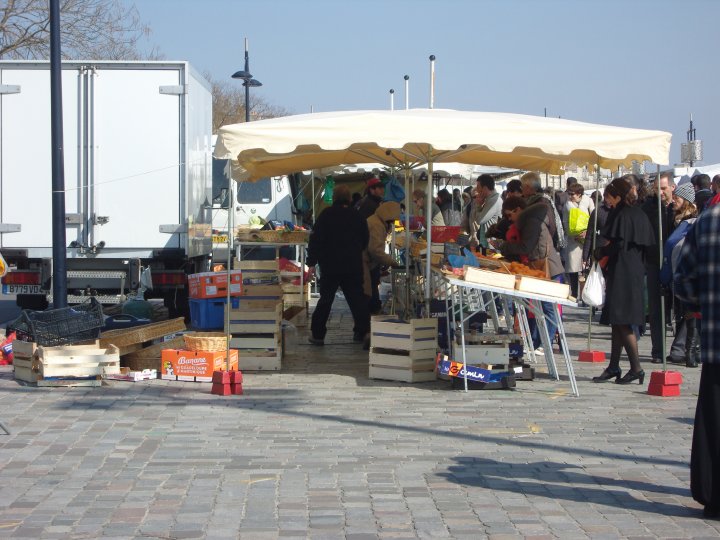 The wonderful Quais Market near Chartrons.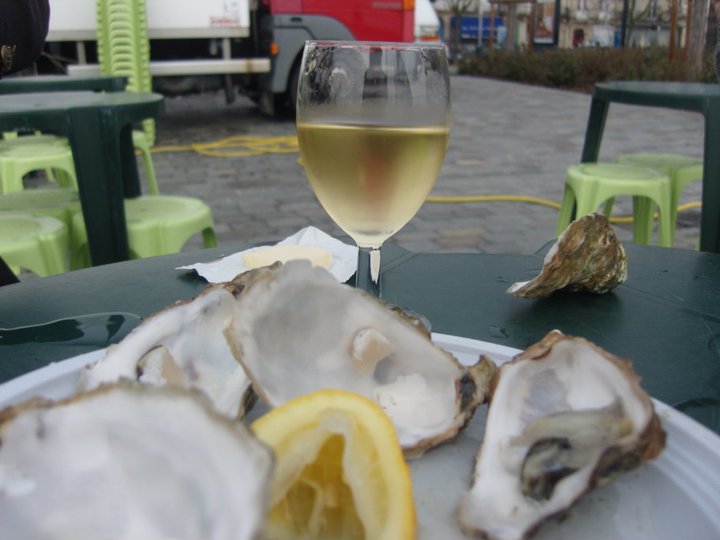 A Sunday morning special: Wine and Oysters – not my thing but something very local and traditional!
My scientist boyfriend then had some work to do (this is a common weekend theme I am afraid) but instead of being stuck in our flat missing the sunshine, we trotted over to the Jardin Public and had a cup of tea, wrapped up warm in 'L'Orangerie' overlooking the park and got some work done! What better way to work on a Sunday than enjoying the view and the peace and quiet! Have you seen the trees there – the colours are beautiful – all reds, golds, oranges and yellows!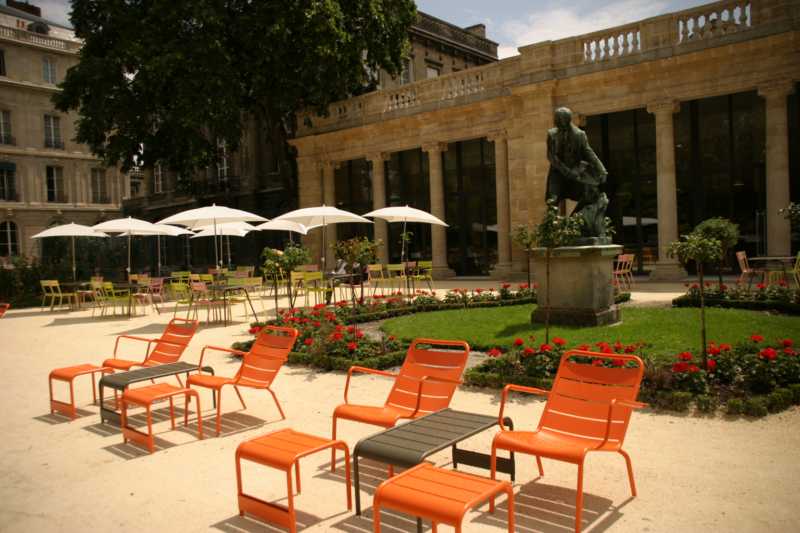 So my weekend seems to have contained far too much food, possibly not enough Christmas shopping, but lots of activities around Bordeaux. It would be great to hear your weekend thoughts, activities, favourites and even suggestions – I know that sometimes the weekends are not all that fun when you are far away from friends and family, so any advice for readers out there would be greatly appreciated!