Bordeaux English Amateur Theatre ( B.E.A. T. ) are a small group of people interested in putting on plays in English in Bordeaux. They started in late 2012 by Paul Turpin (owner of the café / restaurant "Paul's Place" in Chartrons, and Andy Jeffries (itinerant inhabitant of Bordeaux ), deciding to try to have a short play organised before Christmas.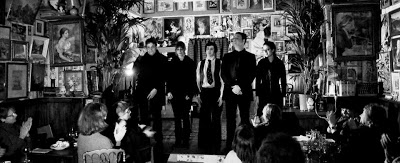 That succeeded with "Forbidden Fruit" directed by Andy, staged for 2 nights at Paul's Place in late November with a cast of five. Then Debby Cranston took on the reigns whilst Andy was back in the UK, and she produced and directed her adaptation of HG Wells' "The Red Room" at the end of February 2013.
Their aim is to carry on staging short pieces every few months and with their HQ and 'Theatre' being Paul's Place. Feel free to join them as as a part of the cast, crew or audience ! The invitation is open to anyone who is interested in English speaking drama – whatever Nationality you are.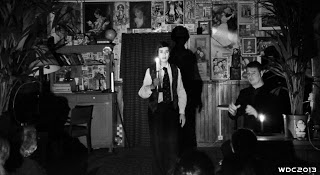 The group is currently looking to produce a play that still has a role free (male aged 25-35ish!).
If you fit the bill, please contact Andy urgently:
The dates for this play haven't been finalised yet but are likely to be the first or second week of May.
For further information, you can contact the group via their Facebook page.