Commencing the festive season with a bang and to mark the opening night of the Bordeaux marché de Noël, here comes the alternative guide to what's hot on the Allées de Tourny this Christmas…

Running from now 'til the 29th of December the Bordeaux Xmas market is now in its 19th year and is firing on all cylinders. The scent of vin chaud, hot cider and roast chestnuts wafts through the air and the range of exotic goods on offer instantly transports you elsewhere…

The Market warm up..
It's the first of December, the Christmas lights are up and Bordeaux is officially in the yuletide swing. No visit to the marché de Noël would be complete without a wander round the shops of the golden triangle and the marché des grands hommes. For a world class range of wines, spirits and champagne, head to the Badie shops (62 Allée de Tourny). In a staggering booze selection you can pick up top quality Tequilas, Rums, Whiskies, Gin, Sake, Jägermeister, Sambuca, Ouzo, Absinthe, Kalhua, Irish cream as well as posh wine, port, vintage champagne and anything everything else you could possible need to get blitzed this Xmas (remember to bring your American express gold card and life savings…).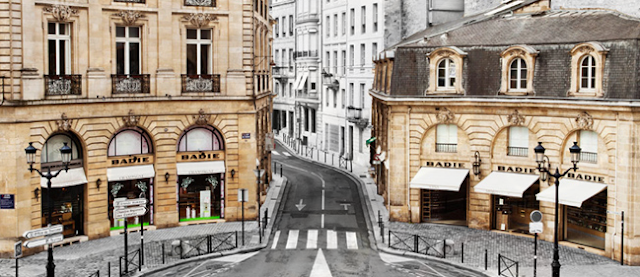 Badie – opened in 1880. Perfect for lottery winners.
Marché des Grands Hommes deco



Another must is the basement Carrefour market in the grands hommes where you can get your hands on a wide variety of international products. As well as decent breads, bagels, muffins, an English section and large crisp selection, they are the only place in town to stock London Pride Ale. Beer in hand you are now ready for the Alées de Tourny.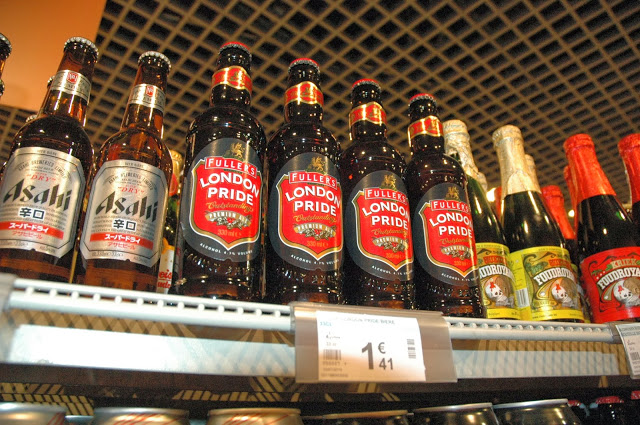 €1.41 for a taste of London

Attacking the market…

Without a doubt the first port of call has to be the Bières des Brasseurs (stand 24). Run by the Centre de Brassothérapie near the Bordeaux Lac Metro, the stand is pretty much the central point of the marché and consists of a group of stalls selling awesome beers, hot wine, snacks and various Alsace style products. The beer section has a huge range of Belgian and northern French brews including the deadly Lucifer, Gavroche and Golden Draak (10.5%). There is also a fridge to get a cold one. Alongside are several draught beers including Carolus (8%), Gauloise Xmas (8.1%), Angelus Noël (7.5%) and St Feuillen (8.5%) – €4 per half pint – less lethal is the Pils d'Or at 4% and €3. To fend off a chilly night they have vin chaud (€3 a cup) and hot cider (likewise) on offer. To soak up all the booze there are tons of winter warming snacks to gobble up. In the mix are fresh sugared Pretzels (€1.60), Strasbourg hot dogs (€7), Tartiflette (€11) as well as apple/cherry tarts, gingerbread men and cinnamon pastries. There is also the roast chestnut stand nearby…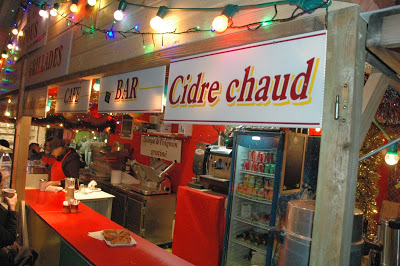 Winter warmers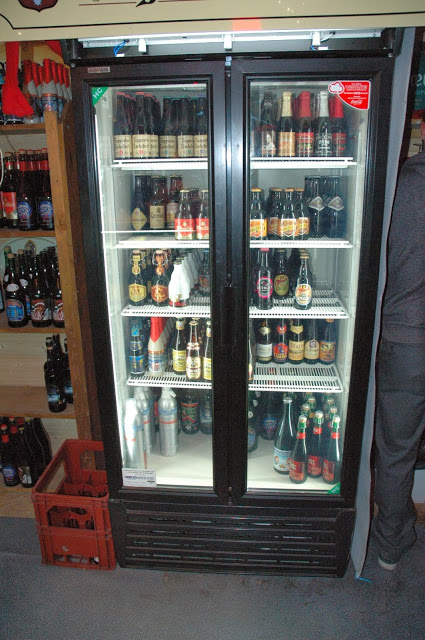 A fridge full of danger…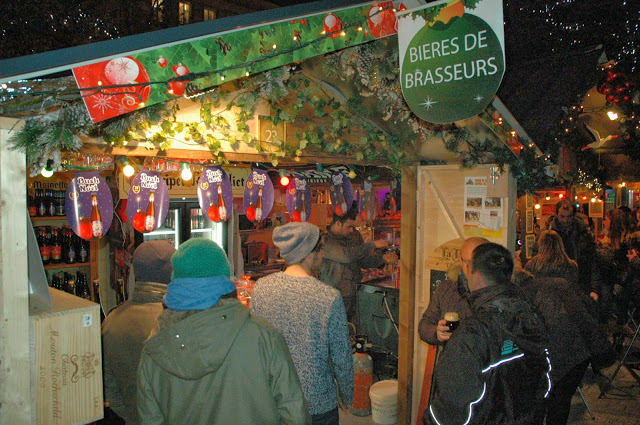 Itinerant drinkers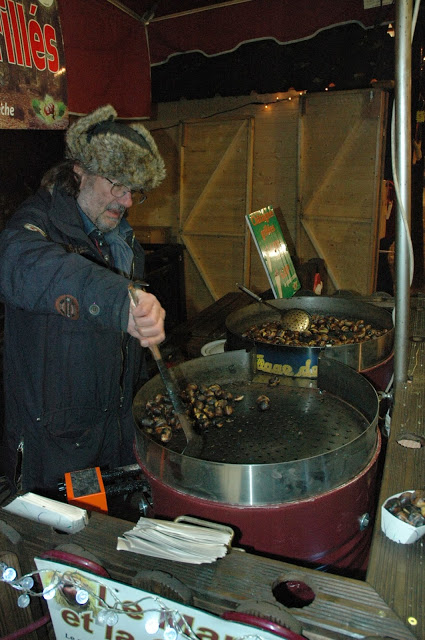 Roast chestnuts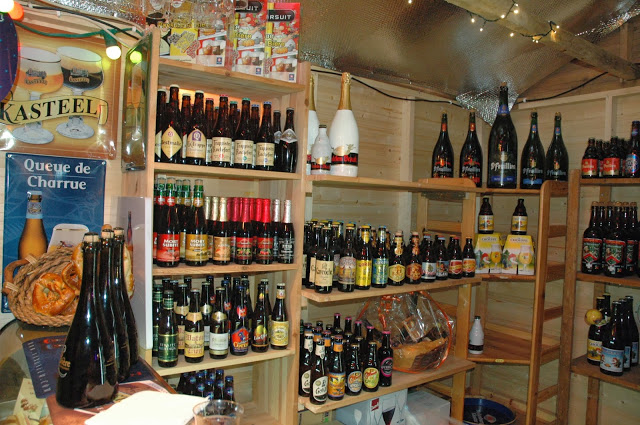 Call the cops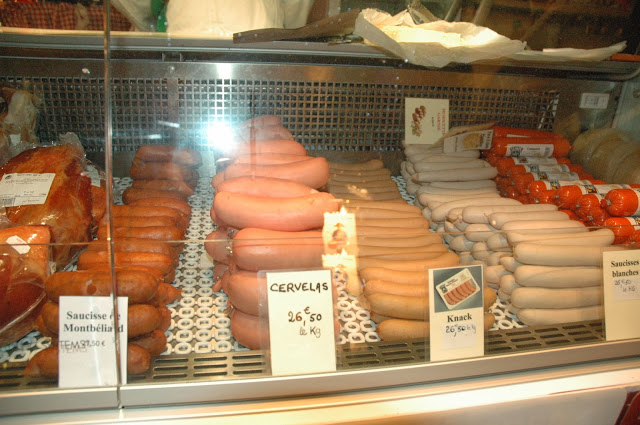 Sausage fest…

Next on the Christmas crawl is La Petite Cabane à Sucre (stand 139). Reappearing after a ten year break the Québécois Mario has a fantastic selection of maple syrup based Québec products. Super friendly and welcoming he will happily talk you through all the goodies he's shipped over from Canada for a total of eight xmas markets all over France (including Paris, Caen, Annecy and Besançon). On the hitlist is Moosehead, the famous Canadian 5% smooth pale lager, L'Erable (4.1%), Blanche de Québec (4.5%) and the epic l'Original Rousse Moose (4.5%) – all at €4 a bottle. Mario also introduced me to his Québec spirits – Caribou is fortified wine with maple and whisky to be drunk HOT; Sortilege, a maple whisky and the Coureur des Bois maple cream (named after early frontier explorers) . Aside from the booze there are various biscuits, cranberries, maple sweets and vats of maple syrup. They like to wear lumberjack shirts… Monty Python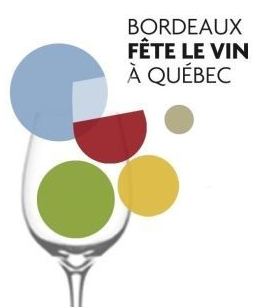 Bordeaux twinned with Québec the 21st May 1962 – fascinating

Bordeaux has a long running connection with Québec – last year saw the 50th anniversary of the twinning of the cities, the Québec-Bordeaux wine festival is in its second year and there are regular student exchanges. Alain Juppé has also spent a considerable amout of time over there which has more or less inspired his remodelling and rebranding of Bordeaux.



Mario rocking the Christmas markets all over France!
They're ok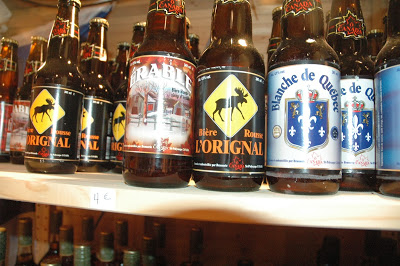 Sweetness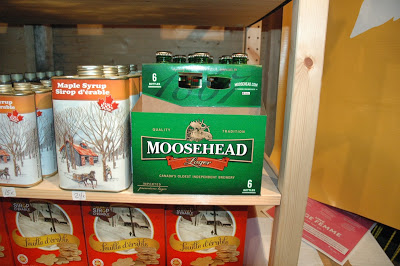 A moose loose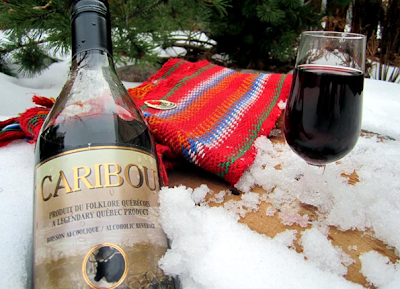 Don't forget the paracetamol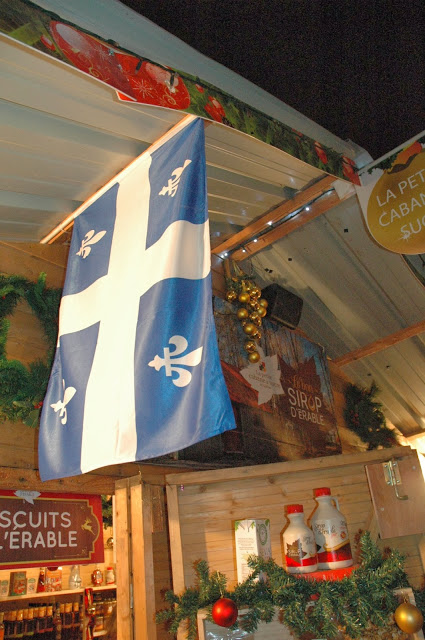 Vive le Québec!!

FRAUD ALERT!!
Stand 50 claims to be an Aussie bar and is even titled 'Australian Christmas'. In actual fact this stall only sells pseudo French-Belgian products, not one single word of English is spoken and the place is about as Aussie as Edith Piaf. Nevertheless, they have Licorne Noël beer on tap (4.5%) at the rip off price of €6.50 a pint…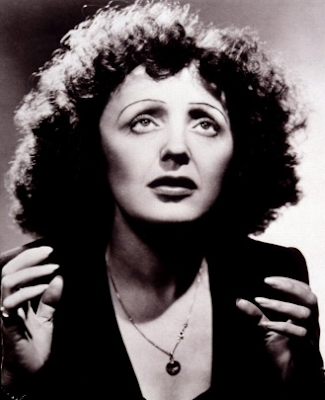 Miserable French cow

Half Time Munch

There are a myriad of options for settling a beer filled stomach from crêpes to choclotate coated waffles to yuletide logs. For a real meal get over to the Euskal Jatetxe Basque food stall (stands 39-41). Along with a pint of Eki (5%, €6) you can indulge in Basque specialities such as Axoa de Veau (Veal and pepper stew), fried jambon Piperade (bacon and tomato stew) and Grilled Ventrèche with light chilli (grilled lard – no flinching…) all steaming away in giant pans – €7 for a tub. Already with a healthy dose of piment d'Espelette the dishes can be further spiced up with the hot Basque Chilli sauce. They also have Basque spicy burgers (€7) as well as Bacon Cheeseburgers, serve Sangria (€4 a cup) and the bar next door does Lillet in a punch bowl with fruit (€4 a glass).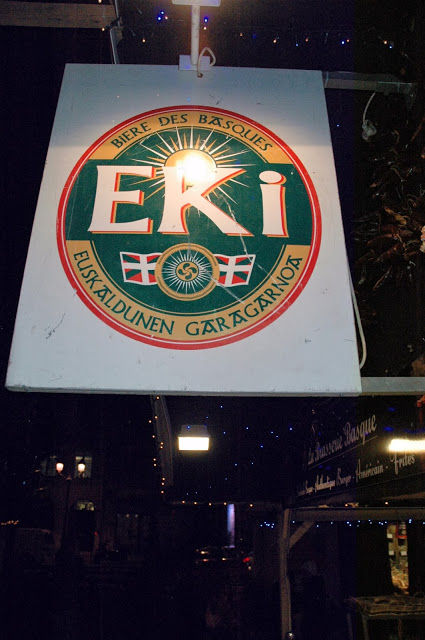 Ice cold Basque beer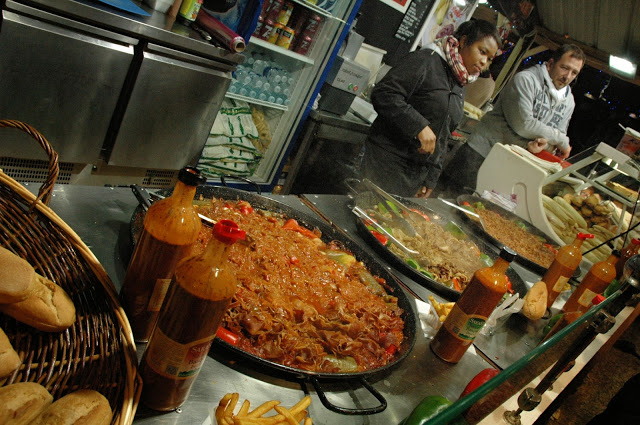 Red hot Basque food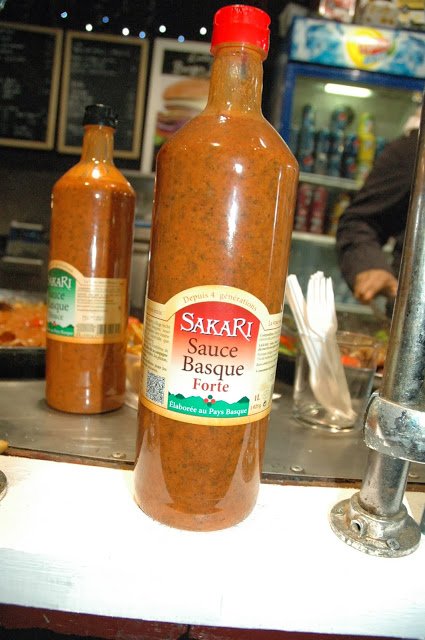 Not for French girlies…

Meeting the locals…

As well as the international stuff there are a few locals who've sneaked their products on to the market.. Aside from the ubiquitous tedious Bordeaux cannelés the are stands such as La Garluche (Stand 37A). Resembling St Nicholas himself the owner proudly markets his typically Landais aperitif. A wine based liqueur, La Garluche is flavoured with rum, caramel and orange zest. Something unique for a present or the drinks cabinet.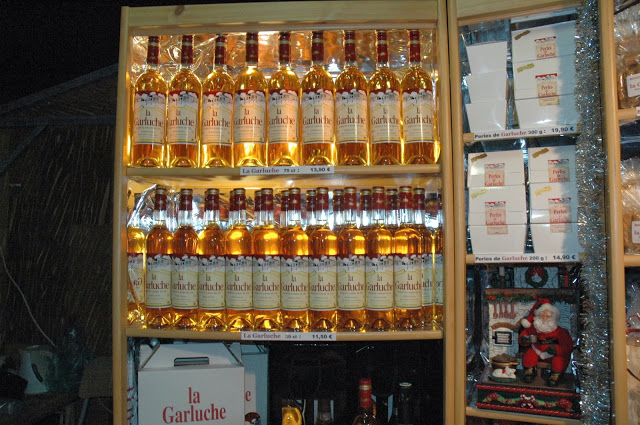 Best sipped…


A couple of stalls up is La Vache à Bière. One of the highlights of the market, the brewery based in Messanges on the Landes/Basque border is run by beer enthusiast Xavier. After 2mins of chat he treated me to a comprehensive free tasting of ALL his beers explaining the brewing process and ingredients he uses. All at 6% apart from the Bière de Noël at 6.9% he offers a Pale Ale, Indian Pale Ale based on the IPA English tradition, Blanche Landais and the deliciously hoppy Blonde Landais – all highly recommended. It's his 3rd year on the Bordeaux Xmas market and he's on the point of supplying a several local shops and bars. Check them out!!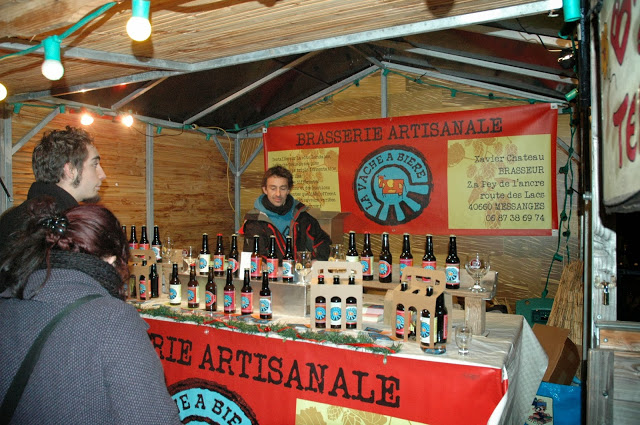 Best downed…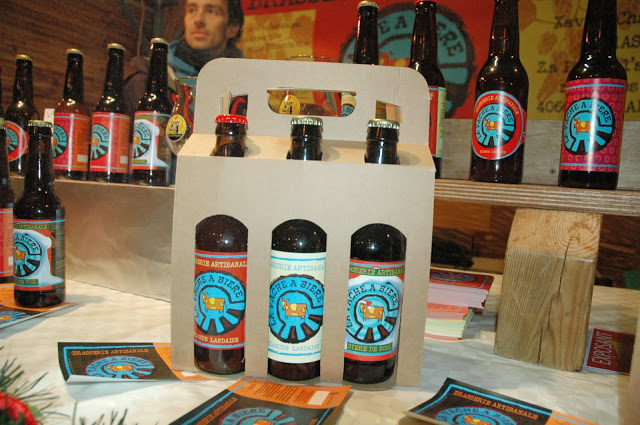 Xavier with the special brews




Best of the rest:

Visiting the rest of the market is much more fun tanked up and there are some weird and wonderful items on display. The Place Tourny end had a bizarre live nativity scene in 2012 and this year offers donkey rides for kids as well as bird and rabbit/guinea pig pens . Stand 124, the Santons de Provence Gelato is dedicated to the mini religious grottos people build in their living rooms – all good. The spiral billiards looked interesting and there's a hat stand where you can get an authentic Panama. For live Sud Ouest music try to catch the Nono la Manivelle with his musical organ and '100 French songs'. His repertoire is 1870 to 1991 and he claims to be able to cure all known medical ailments with his tunes!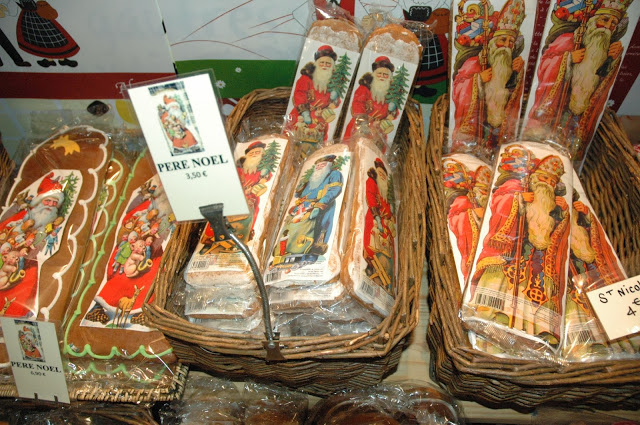 Weird Christian iconography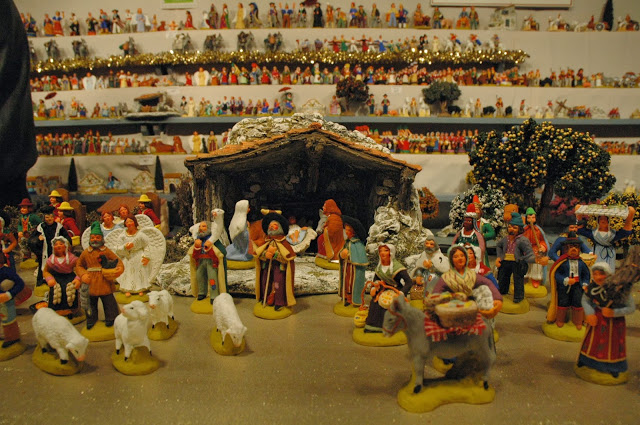 Legendary grotto – note Virgin Mary and baby Jesus at rear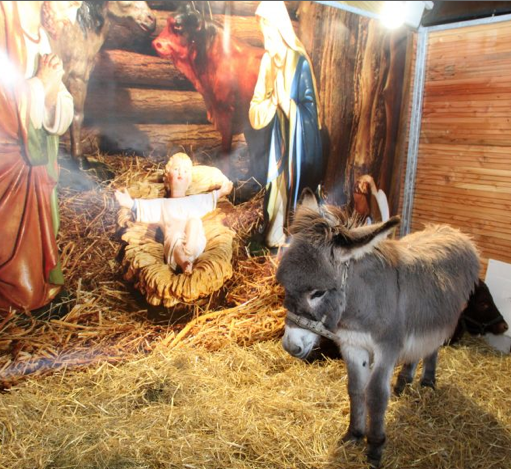 Donkey nativity scene – his name is 'Thunder'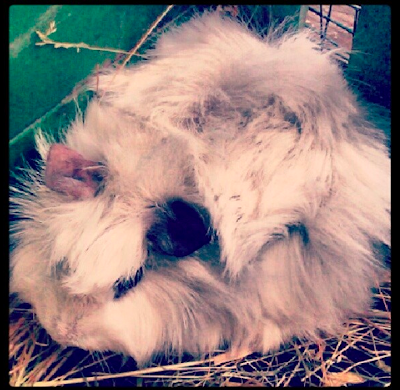 Market Guinea Pig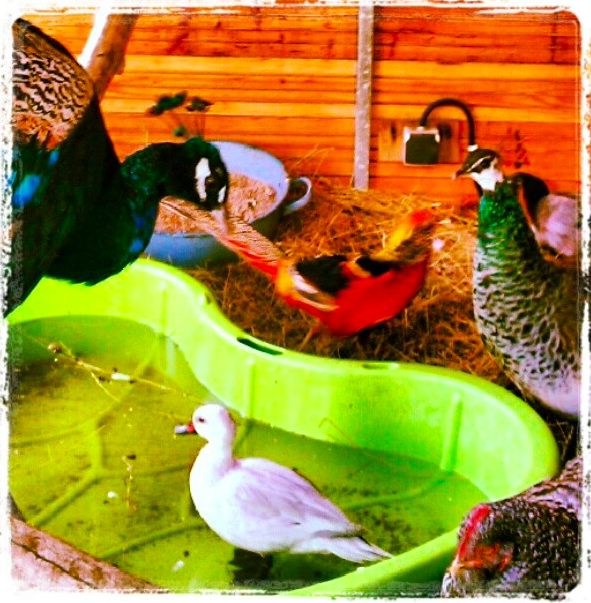 Some birds

The Bordeaux marché de Noël hit international headlines in 2011 when one of the local Bordelais dressed as Father Christmas got arrested for pulling a hunting rifle on his nephew at the Xmas tree stand. Drink enough 8% Christmas Ale and anything is possible…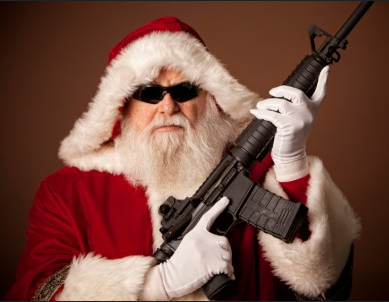 MERRY F***ING BORDEAUX CHRISTMAS.