Righto, here I go off on a tangent…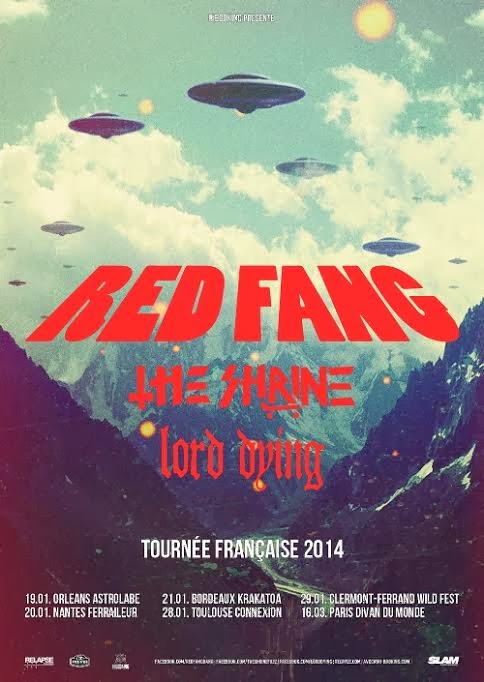 Red Fang French Tour 2014
Red Fang are a hard rocking, hard touring, hard working, hard drinking, hard headed and I dare say hard smelling group from Portland, Oregon.
This will be the second time they've played Bordeaux in as many years. The last time they played the smaller venue of Heretic Club but as they're popularity has grown, so too have the crowds (this could be put down the many of the videos going viral… very funny stuff).
Next Tuesday (tomorrow!) they're playing at the Le Krakatoa in Merginac.
If you're free… get along. Next time they will probably be playing somewhere even bigger with even more people!

WHERE: Le Krakatoa 3 Avenue Victor Hugo, 33700 Merignac
WHEN: Tuesday, 21st January 2014
COST: €19.00
Tickets
http://redfang.net
https://www.facebook.com/redfangband