Mark is a long standing Expat / musician around these parts. When asked to write a short introduction about himself, he simply says "I ran away from England. I desperately needed to reinvent myself. Bordeaux gave me that opportunity".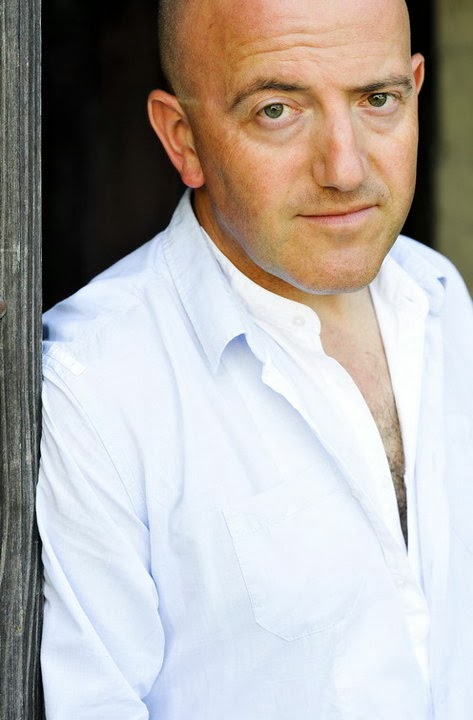 Where are you originally from?
I was born and bred in Norwich, Norfolk. After my 'A' levels I was supposed to go to Exeter University to study Drama, but I turned the place down (rather foolishly) to give music a go. My school band broke up about 3 months later, of course!
I ended up DJing in clubs throughout the south of England, and then moved into club management for a few years, continuing to play in bands as a sideline.
I was married, had 2 daughters, and then divorced in 1994.
Where are you living at the moment?
I bought a house in La Teste de Buch last year, having rented in Arcachon for 8 years.
How long have you lived in the region?
I moved out here in 1995. After 3 months in Arcachon (busking in bars there and in Cap Ferret), I relocated to Bordeaux. A year later I rented a house in Isle Saint Georges close to Cadaujac and stayed there for a couple of years. By that time I was playing music in Austrian ski resorts through the winter. My relationship at that time didn't survive, so I spent the next few years renting places either in Bordeaux (Chartrons) or out in the sticks (Castelmoron d'Albret), until I met my fiancée (who, as luck would have it, was living in Arcachon). We moved in together in 2000 and had a little boy in 2005.
Why did you move to France and why did you choose Bordeaux (Region)?
I knew the region fairly well, as I'd been out here for holidays years before. My sister had already moved here after her French degree. She was getting married to a Frenchman in 2005, so I timed my arrival to coincide with the wedding.
What do you wish you knew before moving here?
I wish I'd known just how warm and welcoming the people were… I should have moved here a lot sooner! I was very quickly adopted by the locals, and I was able to carve a space for me and my musical "talents" in a remarkably short time.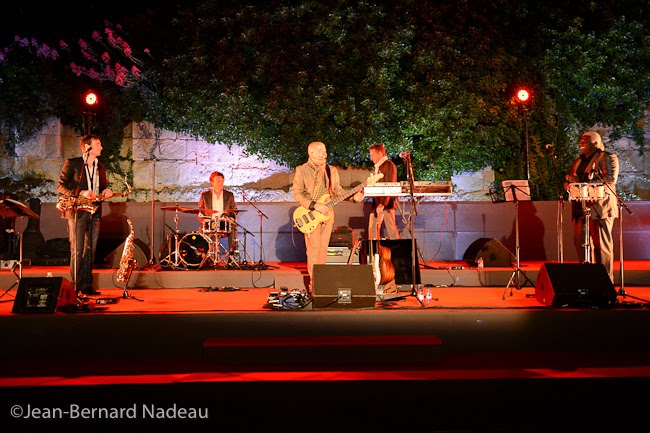 Did you find it easy finding accommodation when you first moved here?
I stayed with friends, so that gave me time to sort things out. My girlfriends were French, so that helped!
What do you do for a living?
I'm a professional singer, songwriter and musician. I have a band and perform in pubs, clubs, corporate events, sporting events, festivals, etc., which means playing mainly covers. I also perform my own music, when the situation permits (we've supported Joe Cocker, Pascal Obispo, etc.). I am about to release my 4th studio album, "After Life", on iTunes.
We've played to crowds of 80,000 (Place des Quinconces), but we have just as much fun playing to 80 people in the Connemara!
I'm also passionate about Indian classical music. I've been studying sitar with a teacher in New Delhi for several years, and I teach a few students here.
Was it easy finding work?
Actually yes… I started out busking in the holiday towns on the coast… it was by pure necessity: I needed the cash to eat! As the summer drew to a close and the weather got colder, I started busking in Bordeaux. Bar owners would stop and ask me if I'd go and play in their venue. One thing led to another, and I started playing as a duo with a French guitarist… then we added a drummer…
At the same time a friend who was a professional translator introduced me to a guy with a translation agency in Bordeaux. I was recruited as a part-time translator, which gave me my first official contract in France. At last I was "official" !!
I really enjoyed the job, but as the music took over I eventually had to choose which path I wanted to pursue.
Has it been easy meeting people?
I'm a naturally outgoing person, so yes. My sister still lives here, and she's very well-connected, so of course that has helped.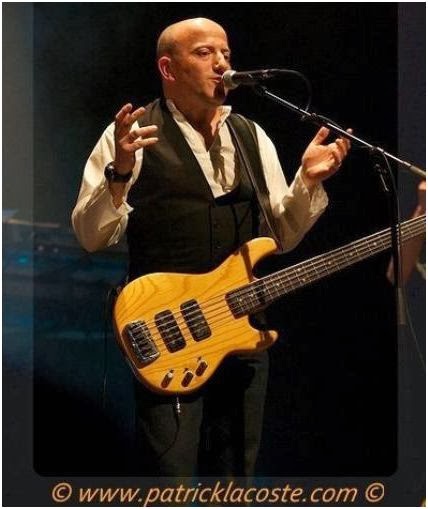 Did you already know French?
Yes, I did French 'A' level and 'AO French for Business studies', and after all these years I'm bilingual.
How do you find the cost of living/lifestyle in Bordeaux?
Prices have definitely rocketed since I first came here. Trains, food, accommodation, fuel, clothes… the Euro definitely had an enormous impact.
I'd say life is at least as expensive as in the south of England… and the salaries haven't increased in line with inflation.
What's the best thing to do in Bordeaux on a summers day?
Jardin Public, café terrace, hang out on the quays…
When I first came out here, Bordeaux was pretty much dormant during the summer (everyone was on the beach). However, since the tramways, quays, Fête du Fleuve, Fête du Vin etc., have appeared, the place rocks all year round.
What's the best thing to do in Bordeaux on a rainy day?
Eat Chez Peppone (best Italian food outside Italy!), go to the cinema, or do a museum.
What are the positives of living here?
Aside from the fact that Bordeaux is one of the most beautiful and vibrant cities around, it's close to the endless sandy beaches of the Atlantic coast, just a few hours' drive from the Pyrenees, the Basque Country, Spain…
Paris is a 3 hour train ride away (and that will soon be reduced to 2 hours), and the airport in Mérignac has some excellent and practical destinations.
What are the negatives of living here?
Red tape and paperwork, prices, service (in shops and restaurants…), getting work done (electricians, plumbers etc.) can be a long-winded exercise.
Are you involved with any groups / associations / teams, etc?
I was Vice-Chairman of the parent's association at my son's school, but I quit last year.
Do you have a business / website / blog?
Yes!
www.mark-brenner.com
Sound Cloud
YouTube
https://www.facebook.com/mark.brenner
Online Shop
Any closing comments?
I came here for a real change in my life… I think that it's really important to embrace the French culture, and to speak the language, if you really want to succeed here.
I don't have Sky TV, I've never seen Father Ted or The Office… but I do enjoy going back to the UK from time to time as a tourist. the only thing I miss? Warm beer!