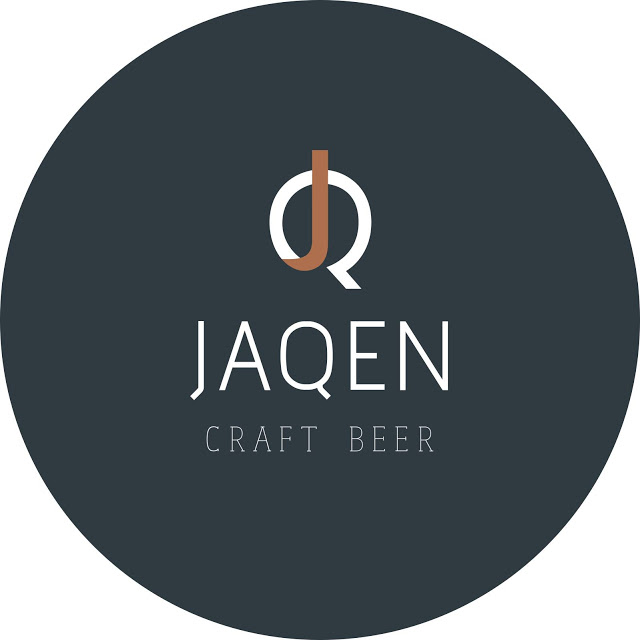 JAQEN Craft Beer
Bordeaux Expats recently got in touch with JAQEN Craft Beer for a few words on the latest beer shop to arrive in the city's hoptastical beervolution. They have taken pride of place on place Saint-Christoly outside Mama Shelter (the back entrance to the shopping centre near Pey Berland) and are set to open in a couple of weeks…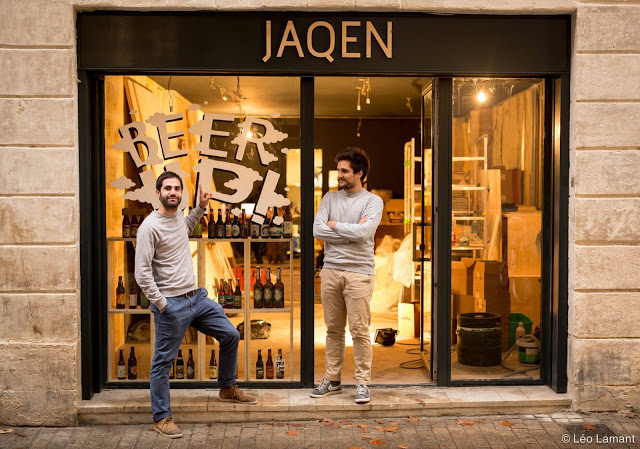 Benjamin and Cédric started JAQEN Stock in May 2014, with the aim of bringing the world of craft beer to Bordeaux. Unimpressed by the total dominance of standardized industrial beers in local pubs, bars, restaurants and supermarkets, they decided to take up arms in France's craft beer revolution.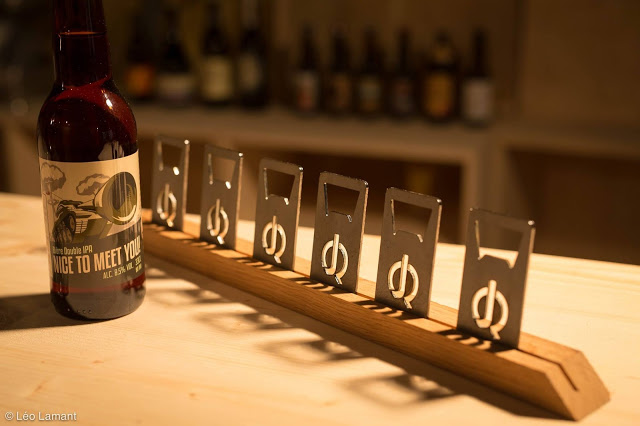 They began distributing a selection of French and German craft beers to various outlets around Bordeaux. They also started going to local events, mainly food-related but also sporting, as well running a market stall (to put them in direct contact with their customers).

They are still developing JAQEN Stock with direct imports, targeting craft beers that are new to the French market with the aim of going nationwide. From the outset they have had an eye on developing a shop/bar concept.
"We have always wanted to have our own point of sale to develop our local awareness and reach customers in a direct way"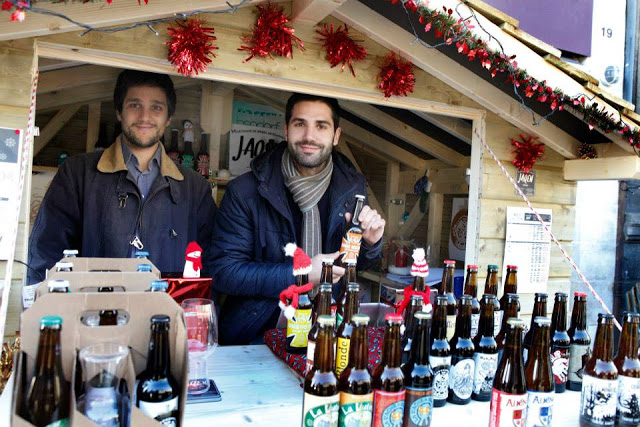 The lads at the Xmas market…
JAQEN Craft Beer, set to open in a few weeks is a temple devoted solely to the gods of craft beer..! Located in the heart of Bordeaux, behind Saint-Christoly and a stone's throw from Pey Berland (5 rue Beaubadat), JCB is a "shop and drink" brew palace. It's a hybrid off licence/craft beer bar where you can buy takeaway beers or hang out to sample the selection of bottled or draft delights. They will be providing food such as toasties, cheese/deli plates, pastries etc. and they are hoping to get permission for terrace seating on Place St Christoly. Fingers crossed, you'll also be able to get a bit of sunshine with your cold bevs…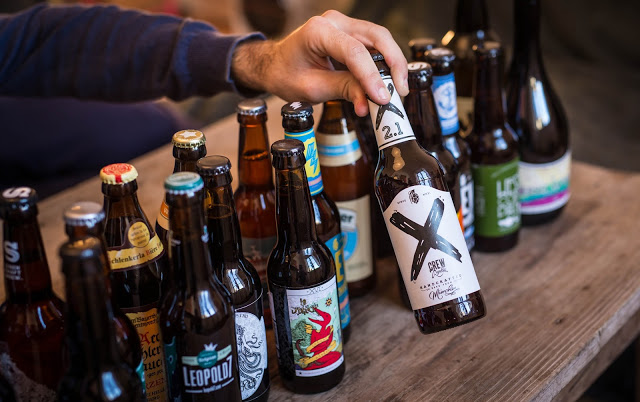 They plan to organize regular craft beer tasting events, open to all, with a myriad of themes such as 'meet the brewer', food/beers pairings with blind tastings, etc. They will also be putting together English speaking tastings and other events aimed at expats and international students.
During the month of November they are running a crowdfunding campaign on Ulule, to help them finance their draft beer installation. Anyone taking part and donating will be eligible for a hefty amount of craft beer rewards and will become a lifelong friend of the JAQEN movement. Here is the crowdfunding campaign link to get on board –
Please don't hesitate to spread the word far and wide!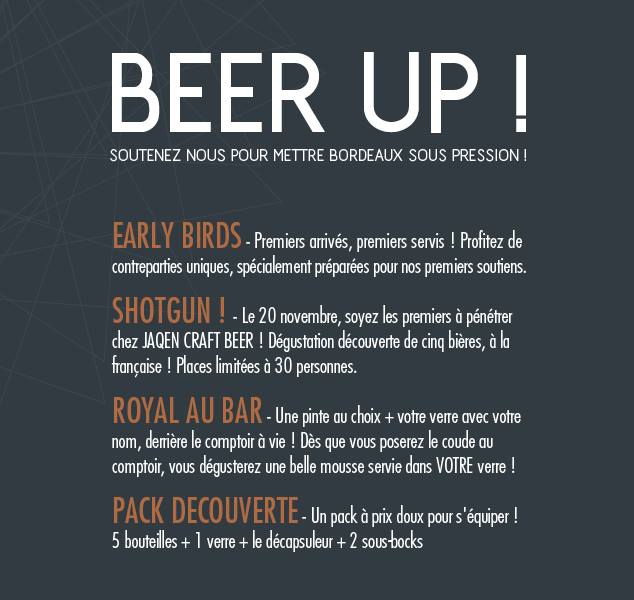 Some of the tasty rewards on offer – GET SPONSORING!!

They have just reached 50% of the total amount in less than 4 days and are looking forward to hitting the final target so they can order and set up all the machines behind the bar to be ready to Kill The Kegs..!!

A worthy quest..!!
They can be followed on Facebook, Twitter, Instagram and Untappd (a social network for the craft beer lovers where you can rate, chat and rant about beers in the online community).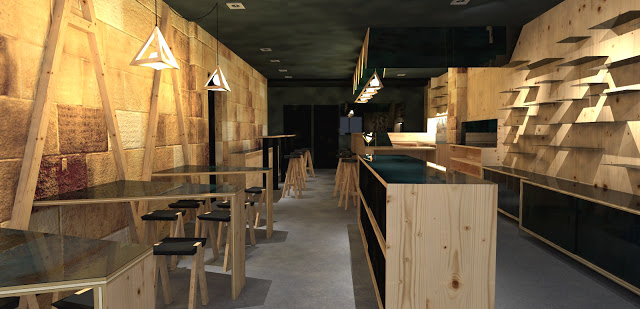 Here's what they had to say when I threw a few questions their way…

What are you bringing to the saturated Bordeaux craft beer market that's different?
We will be the first beer shop in town where people can bring their beers home, but also sit in and try the beers, along with various food pairings. We will serve all our beers in specific craft beer glasses (from Spiegelau, a famous German glass company specialized in wine and spirits glasses), that are tailored to each style of beer (hoppy beers, dark beers, wheat beers, Belgian ales etc.).
We will also have draft beer racks on offer, with a sample 4 x 15cl selection among our 6 different draft beers. People can try various styles, from the lightest to the strongest brew, while enjoying food at the same time. And as we have the import and retail activity, we can also bring in brand new craft brews (bottles and kegs) to Bordeaux's rich beer market.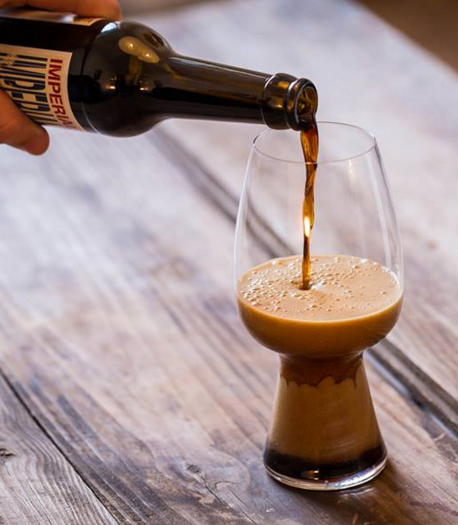 His Imperial Majesty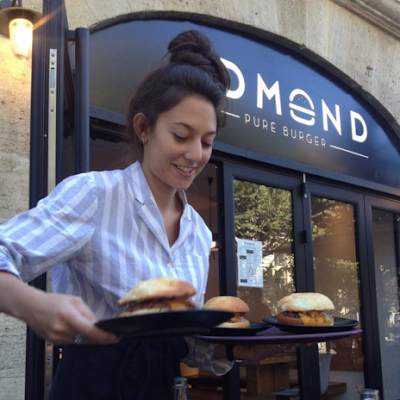 JAQEN @Edmond Burger during the recent BLIB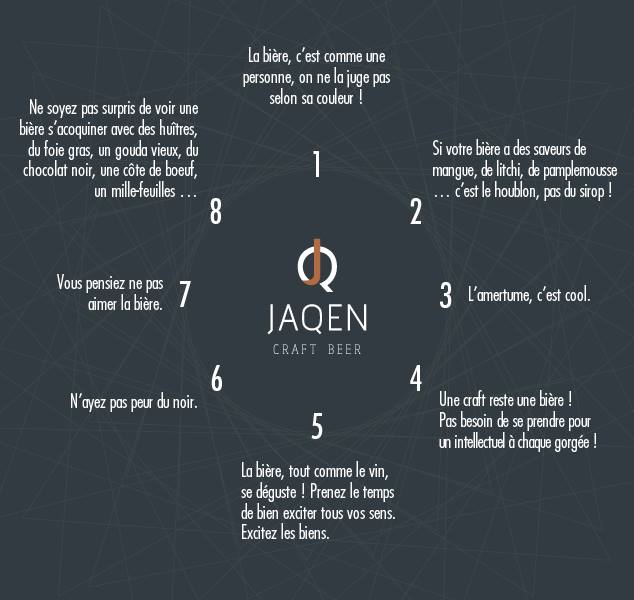 The eight commandments… Move over Moses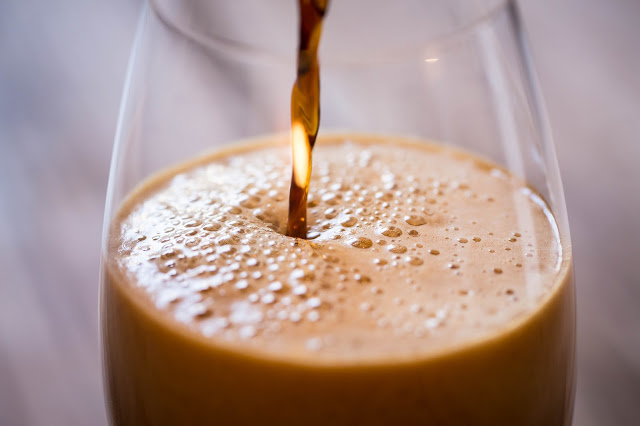 Anyone up for a foam party..?


Here are some of the beers they've planned for the opening…
Don't delay in getting your drinking shoes on to support the local craft beer movement with the grand opening of JAQEN in a few weeks.

I'll be joining you for a round or twenty…
JAQEN Craft Beer