"Bois le changement que tu veux voir dans le monde"
– Charest
If your looking for somewhere a bit off the beaten track to imbibe a few hearty organic New Year ales, then take a stroll over to Au Nouveau Monde, at 2 rue Boucheries – just off the Cours Victor Hugo. Founder of France's first organic brewpub, Québécois zymurgyologist (ale-grandmaster) Etienne Charest has brought an entirely unique and original concept to the rapidly expanding Bordeaux beer world. Beer is going back to its roots.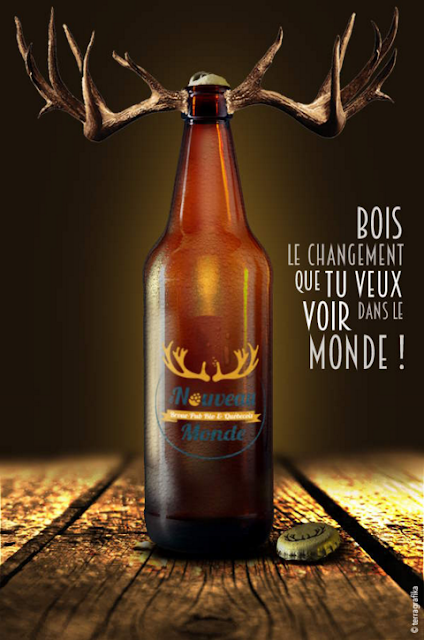 After a frantic final week of painting, sanding, polishing and cleaning up,
Au Nouveau Monde
opened its doors just before Christmas. Hailing from Montréal, Etienne mastered the art of brewing under the guidance of Quebec's micro-brew 'Pope',
Michel Gauthier
. Moving to the Languedoc in 2010,
he took on the French world of craft beer
by creating his own micro-brewery and testing the recipes out on the local markets.
His beers went down a storm
and gave birth to the idea of creating his own organic brew pub as well as the
Slow Beer France Association
– the SBFA organizes tasting sessions, beerology lessons and brewing training for both amateurs and professionals alike.
Standing tall against the industrial uniformity of mass brewing, the Slow Beer Movement actively supports environmentally friendly organic agriculture, craft brewing and the full diversity of all the different beer tastes – read on here: http://www.slowbeer.fr/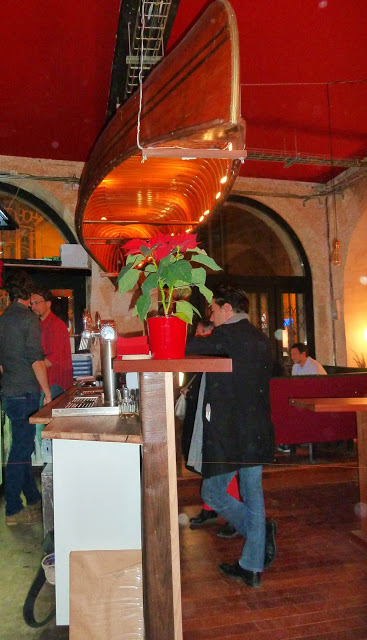 The bar's canoe to keep you afloat after several pints…
Etienne set his sights on Bordeaux and devoted all his time, energy and finances to finding a decent location and launching a
Ulule
crowdfunding program. Under a year later, he's reached his cash target and is ready to open for business.. Although he told us that "a little more wouldn't have hurt" –
€7000+ raised from 130 donations
isn't too shabby!

Au Nouveau Monde has a simple but effective formula:
100% organic beer brewed onsite in the basement and sold upstairs on tap
Bespoke, personally selected hops sourced from a Belgian organic specialist based on the principals of fair trade and reducing the carbon footprint
A pub powered by renewable energy with all the (Québécois) food and beverages sold in keeping with Etienne's personal values of eco-sustainability and environmental awareness
Various varieties of beer on tap from IPA and Black IPA to Bitters and even a Porter! And the possibility of bottling later on through a partner… TBC
He's also gonna serve a mean organic Poutine – for the uninitiated, that's Quebecois homemade chips in gravy with cheddar 'curds' on top – Serious bizzle and nothing whatsoever to do with Vladimir…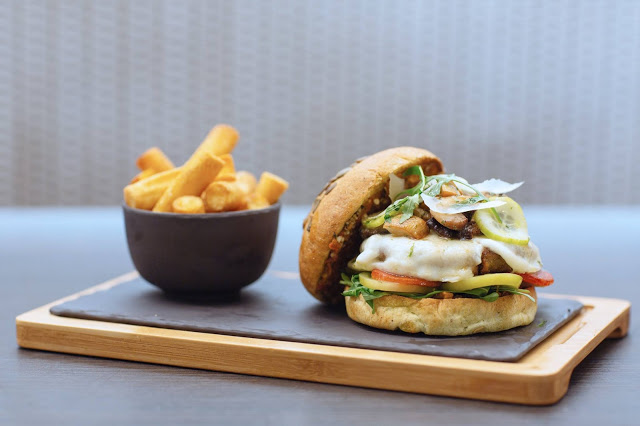 One of the luscious food offerings;
100% VEGAN
Burger & Frites
– Buns from BioFournil,
– Croustillants de tofu fumé au thé noir from chez Locadélice,

– Frites maisons fried in sunflower oil,
– Sauces and petits légumes concoctés made with love by their super cuistot Luca …

Bordeaux Expats went down there a few weeks ago to grab some first hand info and see how Etienne was cracking on.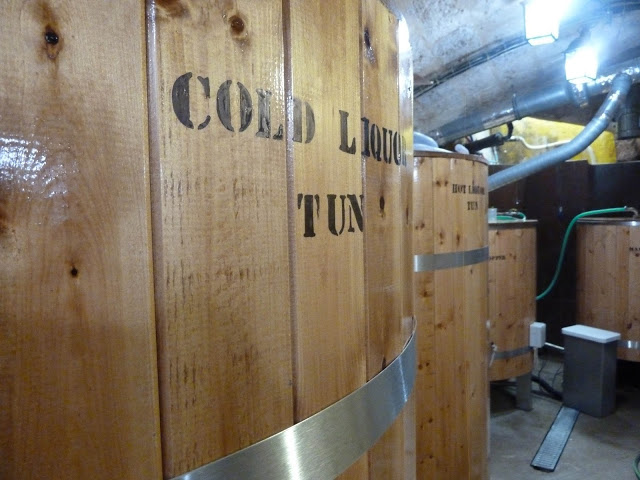 Au Nouveau Monde's state-of-the-art brewing system

THE INTERVIEW
Please can you describe your new concept in 10 words…?
A brewpub offering organic beers and food, in a Quebecois ambiance, powered by renewable energy.
What brought you to Bordeaux?
The quality of life. We have all the benefits of a big city without the downsides. Plus, what really played in favour of Bordeaux is that it's a city known for its great wines. If the Bordelais appreciate the subtleties of these wines, they are ready to do the same with my beers.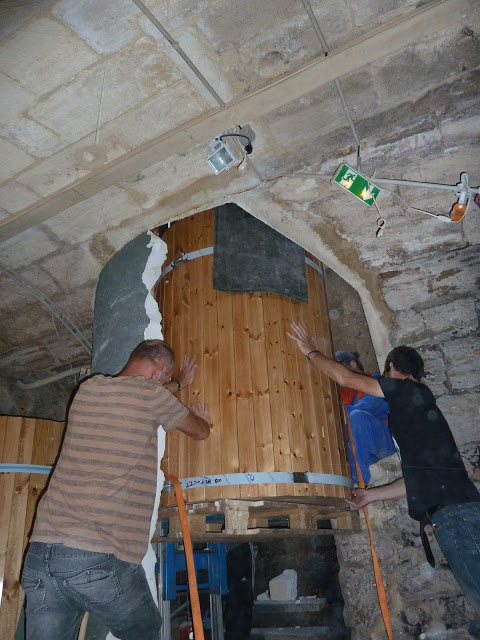 The logistics of setting up a modern brewery in a medieval basement…

What inspired you to create Bordeaux's first organic craft beer bar?
I'm a Montréaler and Montréal is a city known for the quality (and quantity) of its craft breweries. Beer is a fun and festive product that combines many domains: science, craftsmanship…There are so many things to learn and discover! I'm passionate about beer, so I knew I would do something around it. Secondly, I wanted to take action. I wanted to live up to Gandhi's statement – Be the change you want to see in the world. I wanted to set up a business that would reflect my personal values: ecology, equity, non-violence, respect. That's the more serious stuff. And then came the realization that I could combine the two… offer a festive environment while living out my passion and take action while staying in coherence with my personal ethics. Et voilà!
Tell us about the brewing process and the hops involved.
Brewing is fascinating and mysterious.
Despite the modern understanding of the biochemical reactions involved in brewing and the technical mastery of the process, there always room for the unexpected! After all, we are dealing with a living process. It's the yeast that makes the beer. We, the brewers only make the wort. Did you know that yeast "reproduce" by themselves through budding? There's no male involved – it's a mother-daughter relationship. I really like the idea that
I'm working with capricious ladies, who sometimes don't want to work as I would like them to!
Create more recipes. We have 7 taps available, so I want to have them all for different beers. To start experimental brewing with unusual ingredients. To offer brewing training courses both for amateurs and confirmed brewers, who would want to go pro. The eventual goal is to extent our opening hours and offer awesome organic lunch in the afternoon.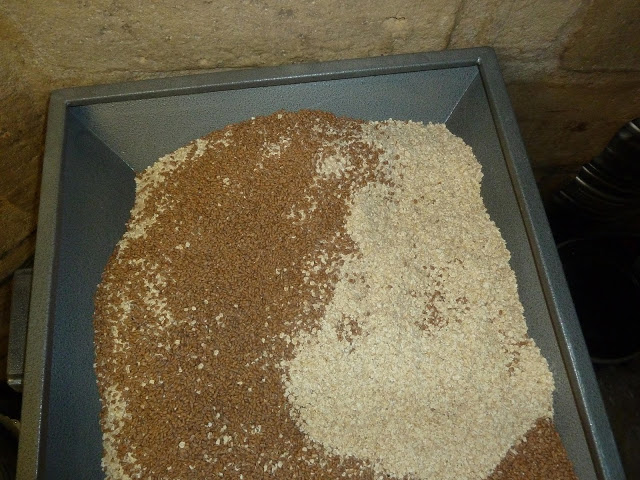 A feast of hops!!
What's your vision of the future of the Bordeaux beer scene?
I think it's going to be huge. More and more people are interested in brewing, both at home and professionally. I have heard of so many projects lately and there are more projects to come. In turn, this will push the standards up, with more demand for excellence, both in the finished product and the know-how available for the brewers. Hopefully, there will also be more offer for brew houses, as there are very few of us on the scene at the moment.
Anything you'd like you'd like to add for our Expat readers?
Come and visit us, whether to talk about beer, brewing, the state of the world, to sip a refined brew or quench your thirst,
our doors are open for you!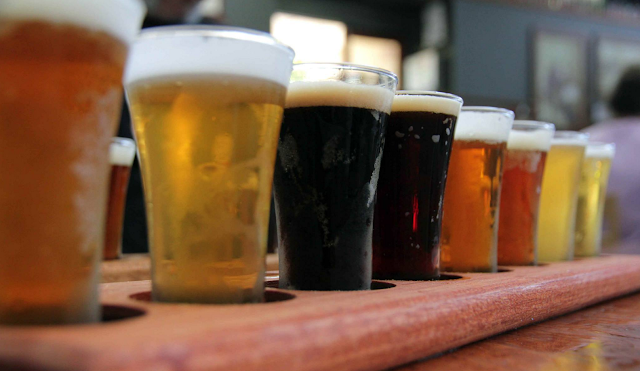 It begins!!!
*Thanks very much to Etienne for taking the time and energy to share his passion – Bordeaux Expats for one is very much looking forward to heading over to Au Nouveau Monde ASAP to guzzle down a few dozen quarts of ale.
Bordeaux's beer bar has just been raised..!
Au Nouveau Monde
2 rue Boucheries
09 81 18 00 54