Cockleshell Heroes Revisited
31/05/2017

Summer's Yoga & Walking Retreat
02/06/2017
Say it in French is THE ultimate way to learn French in Bordeaux

You will progress quickly, either in 'one-to-one' or group lessons.
It's also possible to 'Say it in French' outside the school – in a café, during a visit to a local tourist attraction, or in a home cooking workshop – it's the perfect way to practice your French in a real-life situation.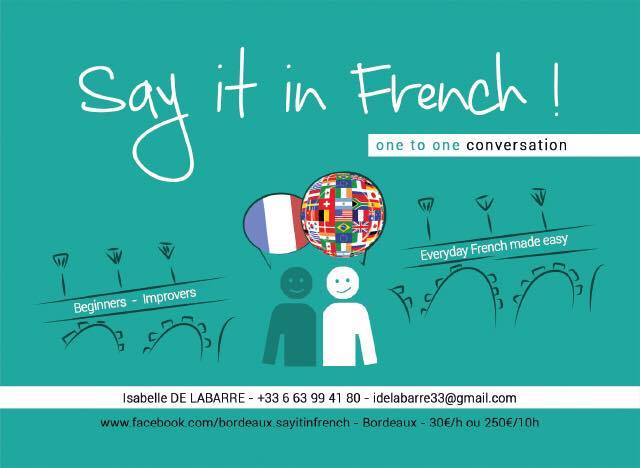 Lessons are available from beginner to advanced level – please don't hesitate to check out my facebook page for more details!
I look forward to hearing from you soon!