Street Food meets Wine Tourism in what is an unexpected but very satisfying affair!
The Bordeaux Food Truck is now it's second year of existence, and the organisers have set out an exciting and diverse program.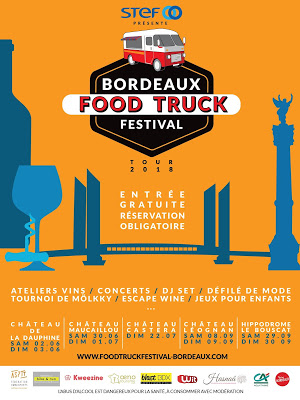 The festival offers five free events that will take place from June to September, in four major wine-producing Châteaux in the region with the final event being staged at the racecourse (l'hippodrome) of Bordeaux-Le Bouscat.
The Bordeaux Food Truck Festival is the largest gathering of food trucks in Nouvelle Aquitaine with nearly sixty food trucks registered spread over the 5 stages of the tour.
Participating Wineries, specialising in wine tourism, will be offering visitors free tastings in association with reasonable priced and quality food specialities catering for festival goers exotic palates: Vietnamese, Brazilian, Breton, etc.
Also on offer are concerts, exhibitions and free activities, as well as guided tours, escape games, introductions to wine tasting or wine-making workshops.
The festival is the brain child of Sebastien Labat, creator of events agency BLAST BORDEAUX and ex resident of the USA.
Bordeaux Expats spoke with Sebastien as to the how and why of the upcoming Bordeaux Food Truck Festival.

Bordeaux Food Truck Festival – 2017
Where did the idea for the Food Truck Festival come from?
This is a funny story. Initially, in 2017, I created the "Bordeaux Bike and Run" sports event. After a few weeks, I realised that the registered runners would need food for their meals and I decided to gather a few food-trucks I called that the "Bordeaux Food Truck Festival". Immediately, there was a buzz on Facebook and 4 days later, 4000 people were signed-up for the event. I realised it was a good idea and I started to develop the concept further. Based on my previous job at Bernard Magrez, I had the idea to propose that event to a few chateaux involved in wine tourism and they liked it!
Even if Food Trucks have been in France since the 1960's, it's really in only 5-7 years that there appears to be an increasing popularity with them. What's your experience with the American style Food Trucks?
When I visited New York in 1993, I fell in love with the US and decided I wanted to go back there. I did go back and lived there for 8 years in Chicago. One of the things I had fallen in love with during my first trip to New York was the breakfast truck that was located in front of my hotel. My mum, my brother and I used to stop by this truck every morning to get an early breakfast before going around NYC to visit! This is an awesome memory
What will the visitors get to experience from the events?
Of course, quality food from around the world at a very reasonable price thanks to about 12 to 20 trucks at each festival depending on the size of the place either chateau or racecourse.
The wine experience : wine pairing, wine tasting, wine workshop, escape wine, tours of the chateau
Entertainment with DJ's, street bands concerts, mölkky tournament, axe throwing, escape games, fashion designer or shows, special areas for kids to play while parents eat or taste
See below for the program over the next few months and check out their website for more information.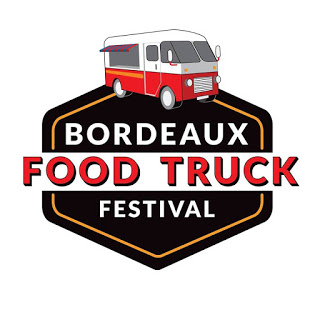 BORDEAUX FOOD TRUCK FESTIVAL PROGRAM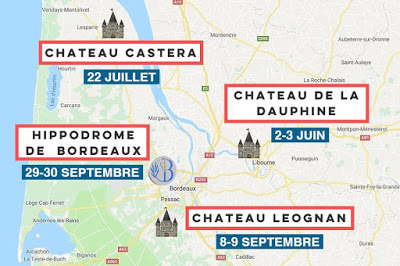 2 – 3 June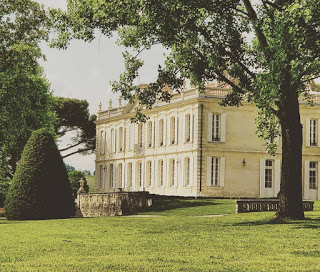 Village size : 15 trucks
Theme: Nature & Biodynamics
Activities / Animations:
Street band
DJ / Guided Tours / Workshops
Wine Tasting
Mölkky / Kids Mini Soccer
Wine & Chocolate tasting
Escape Game (Evad Truck)
Apitherapy / Cooper Barrel Making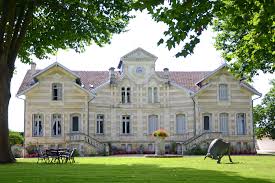 Village size : 15 trucks
Theme: History and Vehicles
Activities / Animations:
Street band
DJ / Guided Tours / Workshops
Wine Tasting
Mölkky / Kids Mini Soccer
Wine & Chocolate tasting
Escape Game (
Evad Truck
)
Wine Museum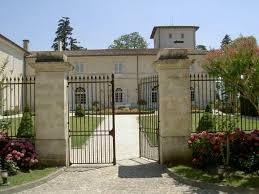 Village size: 10 trucks
Theme : Bandas
Activities / Animations:
Jeep and Carriage Rides
Wine Casino / Mölkky / Visits
Wine Tasting
Bandas Concert / Croquet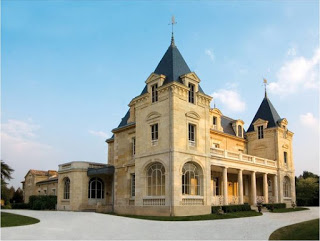 Village size: 15 trucks
Theme : Horse riding and Nature
Activities / Animations:
Street band
DJ / Guided Tours / Workshops
Wine Tasting
Pony Rides
Mountain Biking
Wine & Chocolate tasting
Escape Game (
Evad Truck
)
Frères Jacks
(Axe throwing)
29-30 September
HIPPODROME DE BORDEAUX, Le Bouscat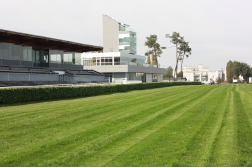 Village size: 20 trucks
Theme : Street Food & Sport
Activities / Animations: